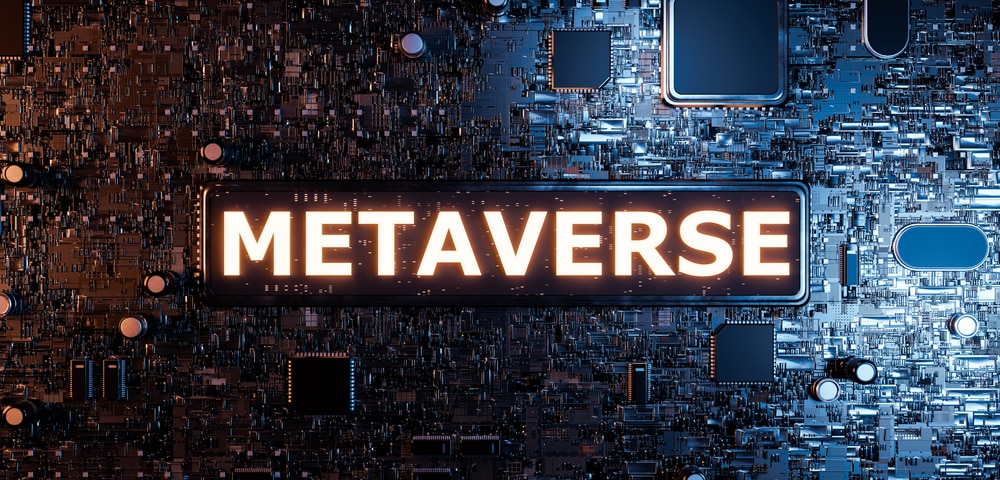 The metaverse has become one of the most talked-about trends in the tech industry. As shown in the chart below, the number of worldwide searches for the term metaverse has jumped sharply recently.


Therefore, in this article, we will look at what metaverse is and identify some of the top metaverse stocks to buy.
What is the metaverse?
The concept of metaverse is simple. It is being seen as the fourth phase of the evolution of the internet. The first phase involved text and it happened in a period when internet speeds were slow and computer processing power was limited. It was followed by image-based platforms like instagram. The third phase was video, which has become a vital part of the world today. Think of platforms like TikTok and Zoom Video.
With internet speeds and computer processing power rising, analysts believe that the next phase will be more immersive. Instead of holding a Zoom classroom, a lecture can take place in the metaverse. Similarly, instead of going to a real concert, one can take place in a virtual one. The possibilities of the metaverse are unlimited and they affect sectors like gaming, advertising, and education. So, here are some companies that are set to benefit.
Nvidia
Nvidia has transitioned itself from a small semiconductor company into the biggest semi company in the world. It has a market capitalization of over $681 billion, making it bigger than Intel and AMD combined.
Nvidia is a company that manufacturers graphical processing units (GPUs) that are used to power some of the most power-consuming industries in the world, like gaming, mining rigs, and autonomous cars.
While it is too early to tell, analysts believe that complex metaverse platforms will need high-performing graphical interface chips. While companies like Intel and AMD manufacture these chips, none of them is better prepared to compete with Nvidia. The company has a market share of over 83% in high-performing GPUs.
It has also launched Nvidia Omniverse, a platform that will help developers create scalable and high-performing metaverse solutions. Therefore, if the industry achieves what analysts expect, there is a possibility that the Nvidia stock price will keep rising.
Roblox
Roblox is arguably one of the first companies to embrace the metaverse. It was established in 2004 and went public in 2021. At the time of writing, the stock has surged by over 100% since it went public, giving it a market capitalization of more than $47 billion. It generates almost $1 billion in annual revenue.
Roblox is a gaming company that enables developers to build games that can be played in its ecosystem. It has over 43 million players from around the world.
Roblox makes money by taking a cut of transactions that happen inside its ecosystem. At the same time, it is partnering with brands that want to be featured in this metaverse. Some of the top companies that have embraced Roblox are Lego, Nike, and Vans. As the metaverse industry grows, there is a possibility that the Roblox shares will keep rising.
Meta Platforms
Meta Platforms is the holding company of Facebook, WhatsApp, and Instagram. The company also owns Oculus, a company it acquired in 2014 for $2 billion. Oculus is one of the leading manufacturers of virtual reality products.
Meta Platforms unveiled its plans for the metaverse in 2021 during an event in which it announced a change of its holding company.
The idea behind this is straightforward. Since Facebook is the market leader in text, images, and video social media communications, the company envisions a situation where people will start communicating in a virtual world.
For example, instead of just video chatting with a person, you can move in a virtual environment and communicate. Also, instead of taking a trip to another country for a meeting, you can easily do it in the metaverse. Other industries it hopes will be disrupted using the metaverse are games, entertainment, workouts, and commerce.
All this makes Meta Platforms a good metaverse stock to buy. In addition, it is a solid company that is the second biggest player in the advertising industry. Most importantly, it is a highly profitable firm that had over $9 billion in net income in the third quarter of 2021.
Apple
Apple is another company that will be a beneficiary of the metaverse industry. Besides, most interactions will be handled using Apple's devices like the iPhone and the iMac. Most importantly, like Nvidia, Apple is building its own chips, which it can customize to be able to handle complex metaverse projects.
In addition, there is talk that Apple will launch its virtual reality headset soon. Analyst Ming-Chi Kuo, who is known for his accurate predictions on Apple, recently said that the company will unveil its VR headset either in 2022 or 2023.
Like Meta Platforms, Apple is a leading tech company that has a diversified business model. It is also one of the most profitable firms that had a net income of $20 billion in Q3 of 2021.
Adobe
Adobe is another tech company that will likely benefit from the ongoing transition to the metaverse. The company provides a complete suite of design packages that includes popular apps like Illustrator, Photoshop, and Premier. Designers are expected to use some of these applications to build their metaverse products.
Adobe is a good investment because of how sticky its products are. For example, people who are accustomed to apps like Illustrator or Photoshop are unlikely to use other cheaper products. It is also a leading and high-margin software-as-a-service company. For example, while its revenue jumped to $4.1 billion in the fourth quarter of 2021, its net income came in at over $1 billion.
Summary
The metaverse industry is a fast-growing one. It is an industry that will have an impact in most fields of the economy, such as education, entertainment, and even hospitality. Today, companies like Gucci and Samsung have already started selling products in the metaverse. In this article, we have identified some of the top names we believe will benefit as the industry grows.