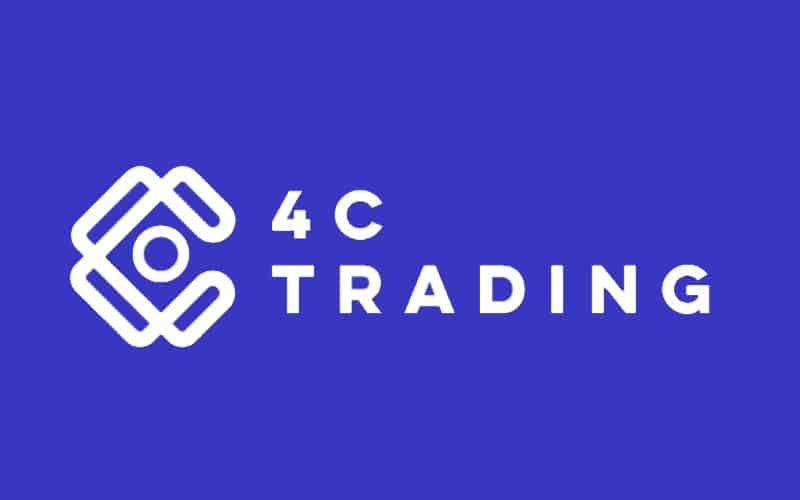 4C-Trading is an automated crypto trading system that claims to simplify the trading process. The crypto market presents numerous profit-making opportunities. However, it is highly volatile in nature, and human traders often find it difficult to react quickly to market shifts. Here is where crypto bots come in. They can monitor the market 24/7, allowing you to take advantage of every little opportunity. In this review, we are going to analyze 4C-Trading trading bots by looking into various aspects like features, pricing, security, reliability, support, and reviews.
Quick summary
Here are the key features of the system:
Trade Room for getting in touch with pro traders
Margin trading signals
Professional dashboard for managing investments
7-days free trial plan
Additional revenue earned through the affiliate program
Verified trading results
4C-Trading: pros and cons
| | |
| --- | --- |
| Pros | Cons |
| Free trial for all plans | No information on strategies |
| Learning center for novice traders | |
| Easy to set up process | |
What is 4C-Trading?
This is a platform offering smart bots that can conduct trades on autopilot. It is a fully-automated platform capable of conducting trading activities without manual intervention. You can use this system to trade in multiple popular crypto coins.
| | |
| --- | --- |
| Price: | $59/month, $139/month, $179/month |
| Withdrawal fees: | N/A |
| Deposit option: | N/A |
| Supported countries: | All |
| Supported exchanges: | Binance |
| Free trial period: | Yes |
| Multiple currency support: | Yes |
How does it work?
The main goal of the algorithm-based Smart Bots is to secure profits and grow your portfolio in USD at a steady rate every month. It has been designed to automatically work on your Binance account, so you don't need to worry about market trends. The bots react in accordance to market fluctuations, buying when there is a price surge and selling when the price goes down. This way, it is able to secure profits.
Here, you can trade with the help of seasoned professionals. The Trade Room lets you interact with other traders so that you can learn and grow together. Here, you get daily updates about the price of BTC and on-demand analysis. You can also use the community chat to seek help from other users. By becoming an affiliate for this platform, you can get incentives from each sale while also earning additional revenue.
Pricing and fees
There are three pricing plans for this platform, namely Beginner, Advanced, and Expert. These plans carry monthly charges of $59, $139, and $179, respectively. With the more expensive plans, you get higher maximum capital for each bot. You can also join the 4C Investor Club starting from $50k capital. It has no fixed fees and you only need to pay on software return.
Privacy and security
This platform does not hold your digital assets and doesn't have permission to withdraw them. The safety of your money depends on the safety of your exchange account. However, 4C-Trading lacks some of the advanced security features found on other platforms such as 2-factor authentication and multisig.
Reliability
The main office of the company is located in Belgium, which is considered the financial center of Europe. The team has over five years of experience in trading and developing automated methodologies. Key members include CTO Ben and CFO Julien. The brand is trusted by Cointelegraph, Smart Options, Stacked, Upbots, and Platinum Trading Academy.
How to start trading using 4C-Trading?
The first step is to sign up and purchase a subscription plan. After that, you can create an API key on your exchange and connect your account to the Dashboard. The Smart bots will then start working for you.
Who is the 4C-Trading suitable for?
This platform is especially suitable for novice traders who don't have any prior experience with cryptocurrency trading. There is no coding knowledge required and the plans are quite affordable.
4C-Trading support
There is an official email address you can find on the official website. You can check out the support section for helpful guides and also use the live chat feature.
4C-Trading community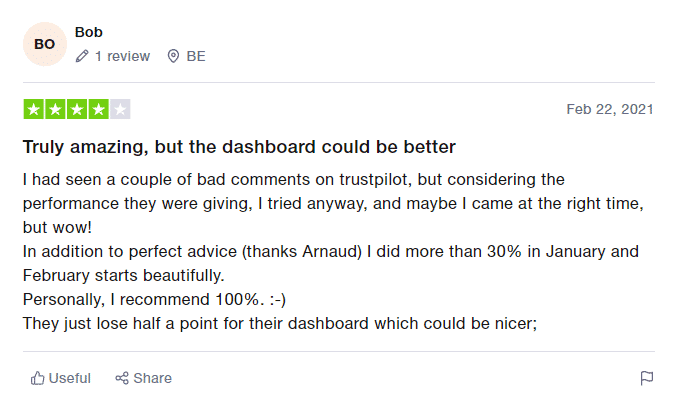 This platform has an average rating of 2.8 out of 5 based on 28 reviews on Trustpilot. Users have praised the performance of the system. However, some of them have stated that the design of the dashboard could use some improvement.
4C-Trading review verdict
This is a beginner-friendly platform that offers a trial plan for beginners who wish to test out the features. There is a helpful guide that lets you solve any issues you might face with the system. On the downside, it lacks some of the advanced security features commonly found in other platforms.