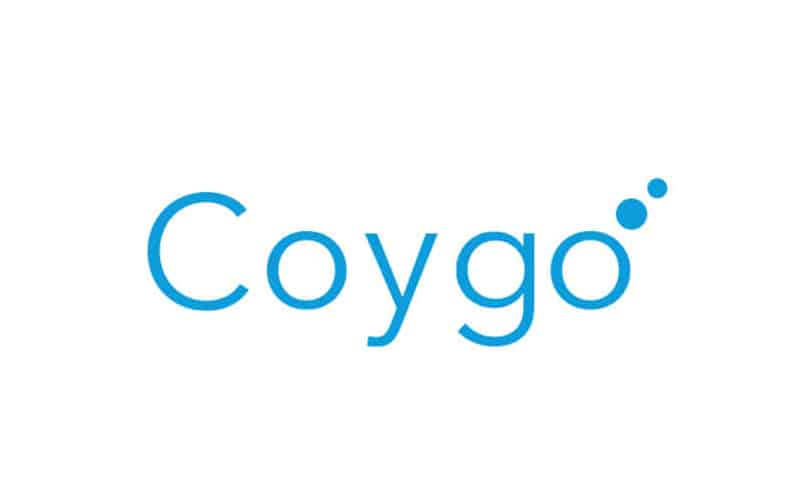 Coygo is a crypto trading bot that can be used to make profits on the market automatically . The presentation includes details about the system and what features it received from the developers such as automated trading, money-management feature, working through API keys, various indicators support, and more. Let's check if it's possible to work safely with this crypto trading tool.
Quick summary
The system was developed by three investors and traders. 
Evan Francis is CEO. He's been a Bitcoin enthusiast since 2010. 
Dorian Kersch is CIO. He's an experienced Bitcoin miner. .
Ellery Addington-White is CTO. He had  a strong technical experience. 
So, it's great to have people with relevant trading and developing experience.
Coygo: pros and cons
| | |
| --- | --- |
| Pros | Cons |
| A developers team revealed | No risk advice given |
| | No backtest reports provided |
| | No trading results shown |
| | No refund policy provided |
| | No testimonials written |
What is Coygo?
| | |
| --- | --- |
| Price: | $5, $17, $155 |
| Withdrawal fees: | No fees |
| Deposit option: | N/A |
| Supported countries: | Every country where crypto currencies are allowed |
| Supported exchanges: | Bittrex, Kraken, Coinbase, Coinbase Pro, Poloniex, Binance, Gemini, Bitfinex, bitFlyer, Bitstamp, KuCoin, and other exchanges |
| Free trial period: | Yes |
| Multiple currency support: | The robot works with with various crypto assets |
How does it work?
Let's talk about features and other possibilities that are provided by the system.
The robot works completely automatically on our exchange.
The system provides us with placing on our orders SL and TP levels.
There are powerful tools on the board.
It has various features such as crypto trading bots, data insights, arbitrage, day trading, portfolio tracking, etc.
The community has over 5000 traders.
Crypto trades from over 75 countries can work with it.
It's possible to work with various exchanges from a sole terminal.
We can get direct access to the market data.
There are real-time charts, order book analysis and more to master day trading crypto.
It works with the market through API keys.
We can store data about the keys on our laptop.
It seeks arbitrage spreads and triangular arbitrage trading possibilities.
We can work with any number of exchanges at the same time.
We can track our funds from our phone.
The orders will go on the market from our PC.
The system can connect to exchange directly.
It can work with arbitrage bots.
The advisor supports trading quickly with speed of 25 milliseconds on inter-exchange arbitrage and intra-exchange triangular crypto arbitrage.
The system doesn't restrict us with manual trading.
There's an one-lick trading feature on the board.
It works with exchanges quickly from our wallet.
It allows us to use the order book.
The robot takes a look at slippages to open orders only at the right time.
The system reveals aggregated deposit and withdrawal history across all assets and exchanges.
It works with a limit and stop-limit orders.
We can keep our assets in USD, BTC, or ETH.
It receives MACD, RSI and Bollinger Bands indicator data .
It supports working with exchanges Bittrex, Kraken, Coinbase, Coinbase Pro, Poloniex, Binance, Gemini, Bitfinex, bitFlyer, Bitstamp, KuCoin, and other exchanges.
Pricing and fees
The developers suggest we pick on the packages to work. An annual subscription costs $155. This is $0.42 daily. It includes a five-day free trial. The monthly price is $17. The daily price is $0.55. There's a five-day trial. There's a casual plan for $5 weekly or $0.71 daily. This pack includes a 2-day trial. The cheapest pack can be bought for $1. It includes one day of free trial. It's a positive sign that the developers care about a free trial seriously. The robot doesn't have a refund policy to get our money back if something goes wrong.
Privacy and security
The system generates API keys to trade for us. At the same time, withdrawing an account is prohibited.
Reliability
The developers don't have any reputation because we don't have written testimonials where people would show their profitability.
How to start trading using Coygo?
We have to purchase or rent out a copy of the system. After customizing and generating API keys we can attach the system to the chart.
Who is Coygo suitable for?
The system can be used by real traders and those who just start exploring the crypto market.
Coygo support
The developers provide support via Telegram or email.
Coygo community
We don't know how larger the current community is because of lack of the customers' reviews.
The Review
Coygo review verdict
Coygo is a trading bot that seeks Arbitrage trading opportunities. The system received a good presentation where we can find many details about the system performance. The developers don't provide us with refunds. So, the final decision to work or not to work is completely up to you.
Review Breakdown
User Interface:

0%

Ease:

0%

Price:

0%

Features:

0%

Support:

0%