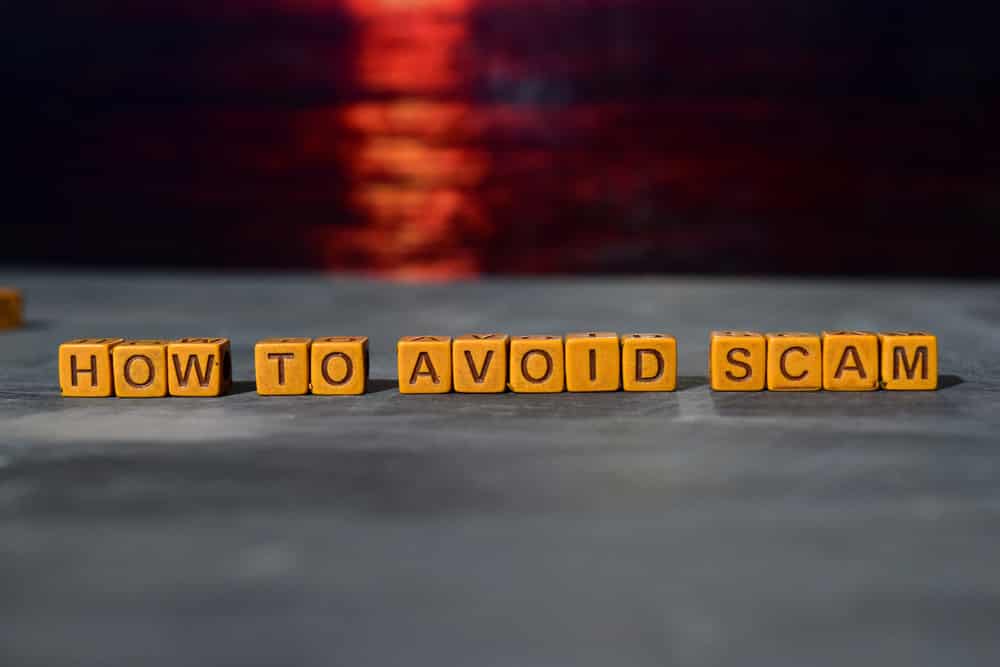 In recent years, non-fungible tokens (NFT) have emerged as a sensation. It's making headlines all around the world and ushering in a new era of digital art and collectibles. People around the world are extremely overwhelmed with them, and the insane level of opportunities this new technology has opened up. They are now genuinely interested in learning. NFTs are profitable; in fact, their worldwide market is predicted to reach $80 billion by 2025, and people are encouraged to start creating their own. With so much money on the line, NFT scams are now all over.
Fake marketplaces
If you're considering buying and selling your first NFT, the first step is to discover a platform that allows you to do so. Scammers frequently establish false NFT stores by closely replicating popular NFT marketplaces. These web pages may appear to be nearly identical to the original.
How to avoid
It's critical to do in-depth research on the NFT you're considering. You will notice that NFTs will be sold for a fraction of their true value on several scam sites.
Official stores will have a blue verification tick next to large sellers' usernames. Fake stores will have sellers who aren't verified.
Be careful to double-check your chosen NFT's contact address. This will reveal where it was minted. A fake NFT store may display an inaccurate minting address.
Fake technical support
Scammers frequently use fake NFT customer service websites to obtain sensitive information from unwary NFT owners. They can ask for private information in order to solve any problem you're having. Some even ask you to share your screen to see what's going on, causing you to disclose your cryptocurrency wallet's credentials unknowingly. Others may even link you to a website that appears to be nearly identical to the legitimate one. They'll then persuade you to provide personal data, such as your seed phrase. As a result, your digital wallet is at risk of being stolen.
How to avoid
Consider how you're getting these NFT servers. Rather than simply doing a Google search, try going to the NFT creator's official website.
You can also reach servers through social media. Check how many social media followers the server has; a fake server is unlikely to have thousands of followers.
Don't click on anything unless you've double-checked its authenticity.
Fake giveaways and offers
Fraudulent NFT social media accounts and servers can hold fake giveaways and offers, leading consumers to believe they've won a significant prize or they have a significant offer. A false NFT account will message users, generally via Twitter or email, telling them that they've won an NFT. The user will then be sent to a bogus website where they will be asked to connect their crypto wallet and enter their seed phrase. If a fraudster gets their hands on this phrase, it's game over. This phrase, or password, will grant them immediate access to your wallet, allowing them to drain your funds, leaving you penniless.
How to avoid
Keep your seed in a safe place, and don't share it with anyone else.
To make your accounts more secure, use strong passwords and enable two-factor authentication (2FA).
Do not click on any social media links that are sent to you at random. Also, check to determine if the account that gave you the message is legit.
If you're dead set on clicking the link, make sure the URL matches that of the NFT company's official website.
Rug pull scams
When a fraudster manipulates an NFT perceived worth and then takes money from investors, this is known as a "rug pull." Rug pulls are launched using a variety of technological tricks and secret triggers. The goal is to market an item on social media, get people to buy it, and then leave them with a worthless investment. The SQUID token was one of the most well-known rug pulls; when its value hit a high of $2,850, the developers pulled the rug out from under investors, prohibiting them from selling. The coin's value plunged to zero, rendering it useless to its owners, while the SQUID creators benefited tremendously.
How to avoid
DYOR. Investigate the project's team and assess their long-term business plans.
Check the transaction details before purchasing an NFT to see who and when it was minted on the blockchain.
Follow the project on public forums because a large active community of involved investors is required for an NFT project to have excellent liquidity or long-term aesthetic value.
Pump and dump schemes
A pump and dump scheme occurs when someone or a group buys a significant number of NFTs in order to increase demand and hence raise the price. Then, for a fast profit, those in the know sell or "dump" the NFT, causing the price to plummet, resulting in a loss for everyone remaining with it. They do this quickly to give the impression that the NFT is popular.
How to avoid
Always check the transaction history of the NFT you're considering buying. This scam could be indicated by several transactions occurring around the same time.
If the same people are buying and selling an asset, it could be a sign too. Also, if you suspect you got a pumped-up investment, sell it as soon as possible.
Counterfeit NFTs
Scammers can easily steal a digital creator's work and then create an account on an NFT marketplace to sell the fake piece. Making an NFT out of a digital file does not make it a new piece of intellectual property or grant you ownership of it. Instead, this just converts a digital file into a blockchain-compatible format.
How to avoid
Check the seller's Discord or social media profile for a verification tick before bidding on the NFT for further credibility.
Use the official link from the creator's social media account and bookmark the page.
Examine the contact information: The location where the NFT was minted should be specified in the address.
Summary
It's terrifying to consider how many various types of scams you may fall for these days, especially when it comes to booming assets. Scams involving NFTs have become extremely common. You may avoid losing money if you stay watchful and informed of what scams are out there, how to spot them, and how to avoid them.