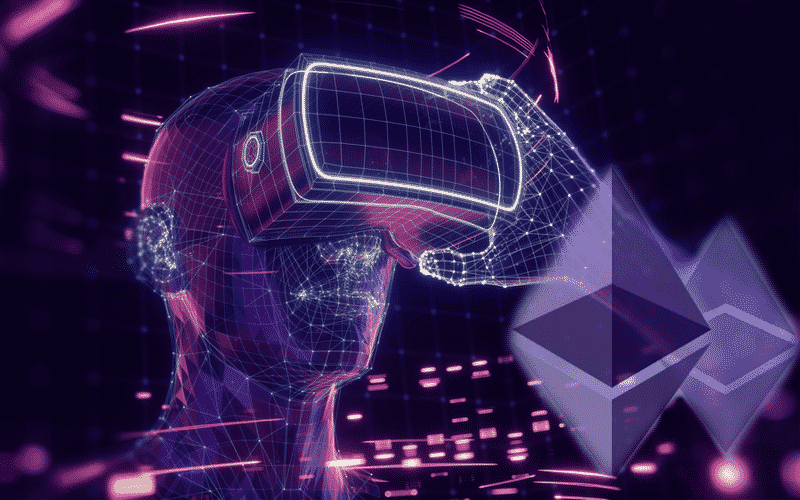 The metaverse is a fast-growing industry that is changing how people interact on the internet. According to MarketWatch, the industry will be worth more than $800 billion in the coming months. In this article, we will look at what the metaverse is and highlight some of the top projects built on Ethereum's network.
What is the metaverse?
The internet industry has always been growing. A decade ago, during the 2G era, text was the main way of interacting with the internet. As internet speeds increased, people shifted to images and then to videos. Today, some of the biggest entertainment projects on the internet are all video-based. Think of companies like TikTok, YouTube, Netflix, and Amazon Prime.
The next evolution of the internet is the metaverse. This is an industry that allows people to directly take part in the virtual world. For example, think about Zoom Video or Microsoft Teams meetings. These companies enable people to hold virtual meetings in a seamless manner. Metaverse promises to change this by making it possible for people to hold a meeting or attend a class in the same virtual location.
The metaverse industry is being enabled by a convergence of things. For example, internet speeds are now blazingly fast thanks to the 5G technology. Also, computers are significantly faster and more reliable due to the faster chips from companies like Advanced Micro Devices (AMD) and Nvidia.
Third, and most importantly, blockchain technology has helped bring the metaverse industry to life by making it possible for developers to build these projects. Fourth, the virtual reality industry's hardware has also advanced significantly in the past few years.
The metaverse industry is still in its infancy, but it promises rapid growth in the future. This is part of the reason why Facebook decided to name its parent company Meta Platform. Other companies like Microsoft and Nvidia have also announced their plans to move into the industry.
Ethereum is a major enabler of the metaverse industry today. The network does this by providing a smart contract environment where developers can build their projects. So, let us look at some of the best Ethereum metaverse projects.
Axie Infinity
Axie Infinity is a blockchain project that runs on Ethereum's network. AXS is its native token that is valued at more than $24 billion.
Axie is a metaverse platform that enables people to play games virtually. Players in the network compete with each other, and winners are then rewarded using the AXS token. They can use these tokens to shop inside the ecosystem. Alternatively, users can cash out these funds and convert them into the virtual currency.
In addition to the game, the developers are building a platform where people will be able to buy land and create their own virtual environments. The land will be known as Lunacia, and it will have 90,601 plots of land.
For example, you can buy a piece of land in Lunacia and build your dream home using the materials provided. When the time comes, landowners can decide to sell it to other interested buyers.
Most importantly, there will be intense gaming going on in this land. For example, gamers will have the resources needed to fight a monster known as Chimera.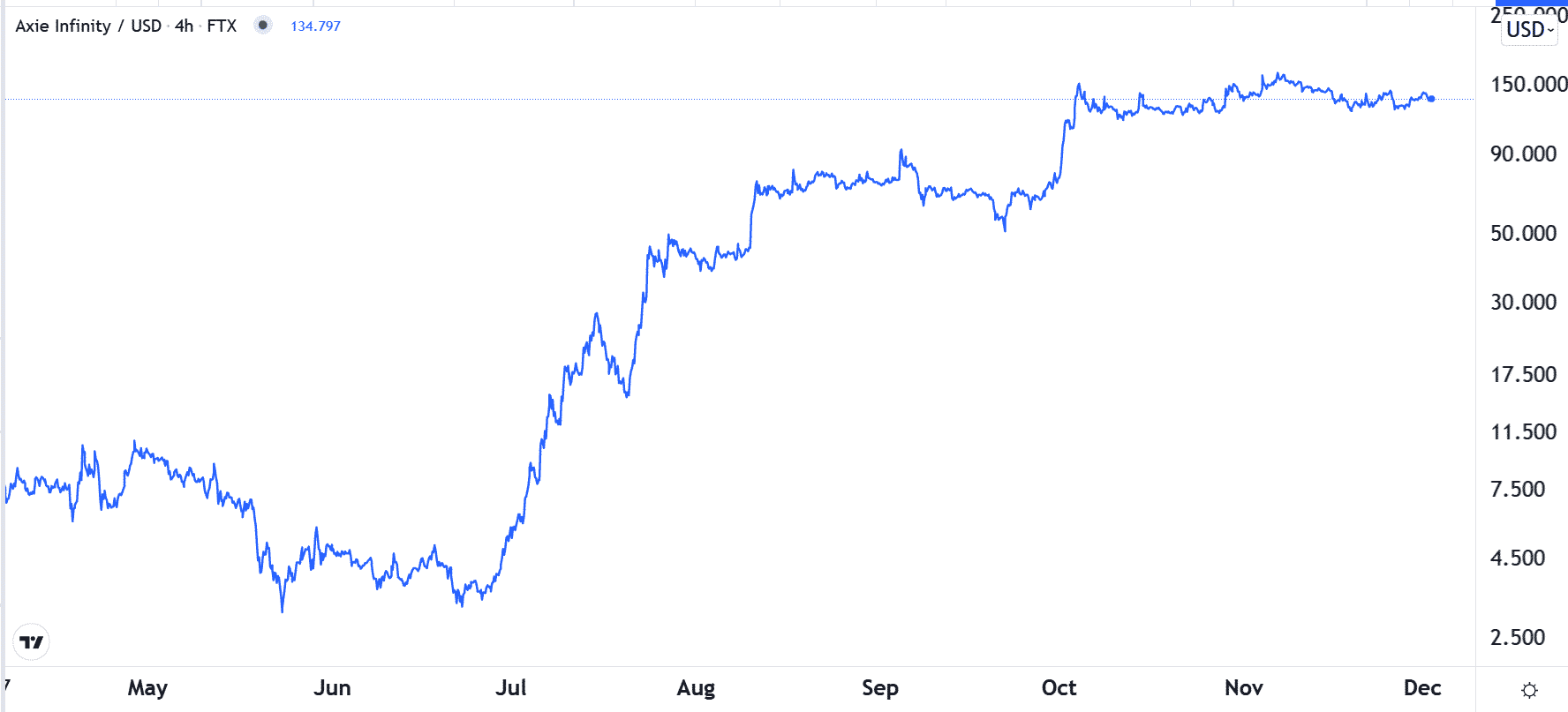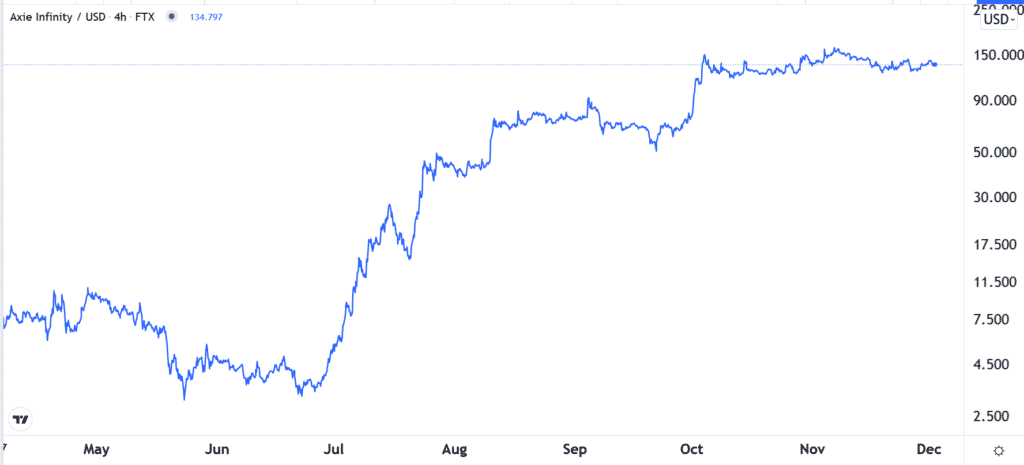 Axie Infinity has received funding from investors. According to Crunchbase, it has raised about $5 million from venture capital firms. The AXS token rose by more than 1,600% between April 2021 and December 2021.
Decentraland
Decentraland is a Chinese metaverse project that has raised more than $25.5 million from investors. It was built using Ethereum's blockchain, and in the past few months, it has become one of the best-known metaverse platforms.
Decentraland is a platform that enables people to create a virtual universe where they can interact with other people. In the network, one can buy a piece of land and then create a virtual ecosystem. You can also view pieces of land created by other people within the ecosystem.
There is also a lot of commerce going on in the Decentraland's marketplace. In it, you can use non-fungible tokens (NFT) to buy plots of land or entire streets. In November, a fashion company bought several plots of land on the platform for more than $2.4 billion. Other plots are going for thousands of dollars.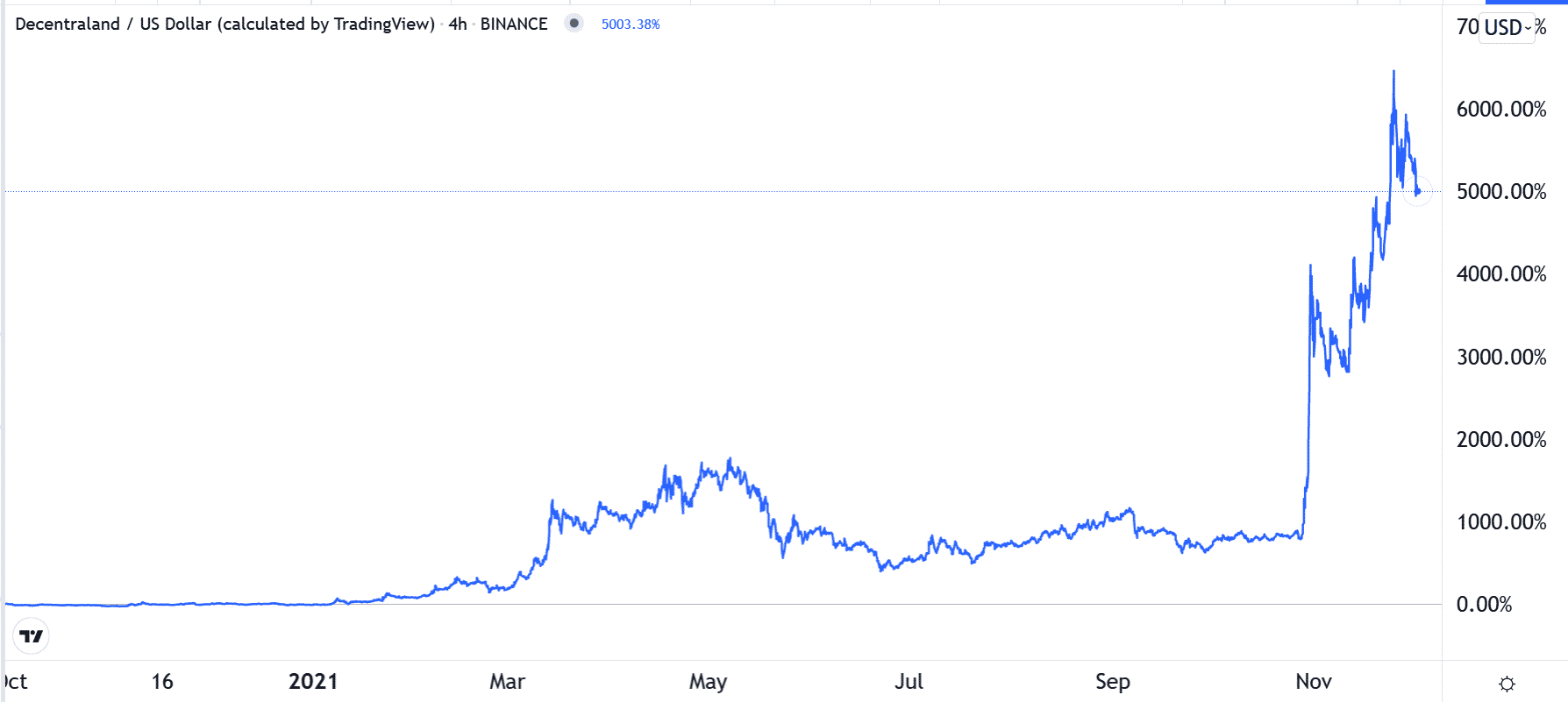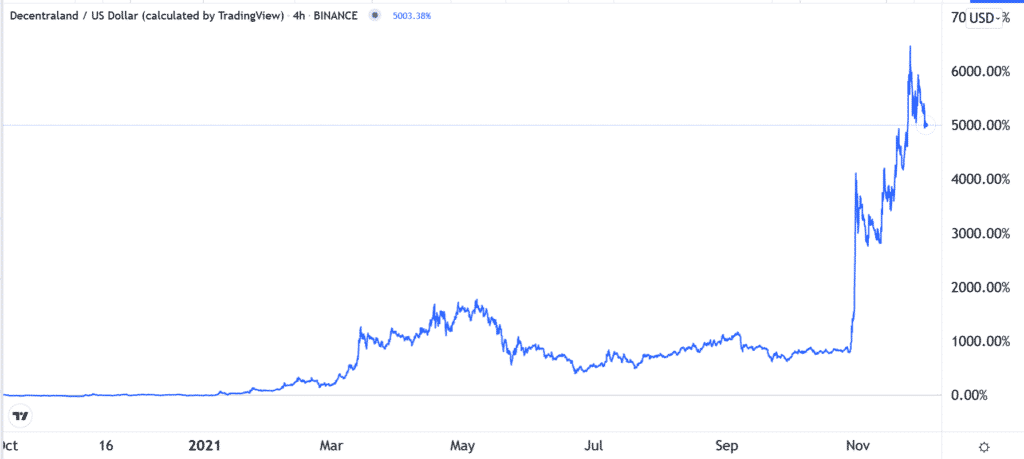 In addition to land and plots, other items you can shop in this ecosystem are avatars, estates, and other pieces of collectibles. In this environment, the currency that is used is known as MANA. Its price has jumped by more than 5,000% in 2021, bringing its total market cap to more than $5.76 billion.
The Sandbox
The Sandbox is an Ethereum-based metaverse project that is similar to Decentraland. It has raised about $93 million from Softbank, the giant Japanese conglomerate. It has also partnered with the likes of Snoop Dogg, Adidas, and Hell's Kitchen.
The Sandbox is a platform that allows people to game in a virtual environment and win prizes. They can also buy products like land and gaming equipment in the marketplace. Most importantly, anyone can build games using the platform and monetize them. In the marketplace, you can buy products like avatars and gaming gear.
In November, The Sandbox broke records after a buyer spent more than $4 million buying a plot of land in the ecosystem. As shown below, the price of avatars has jumped to more than $9,000.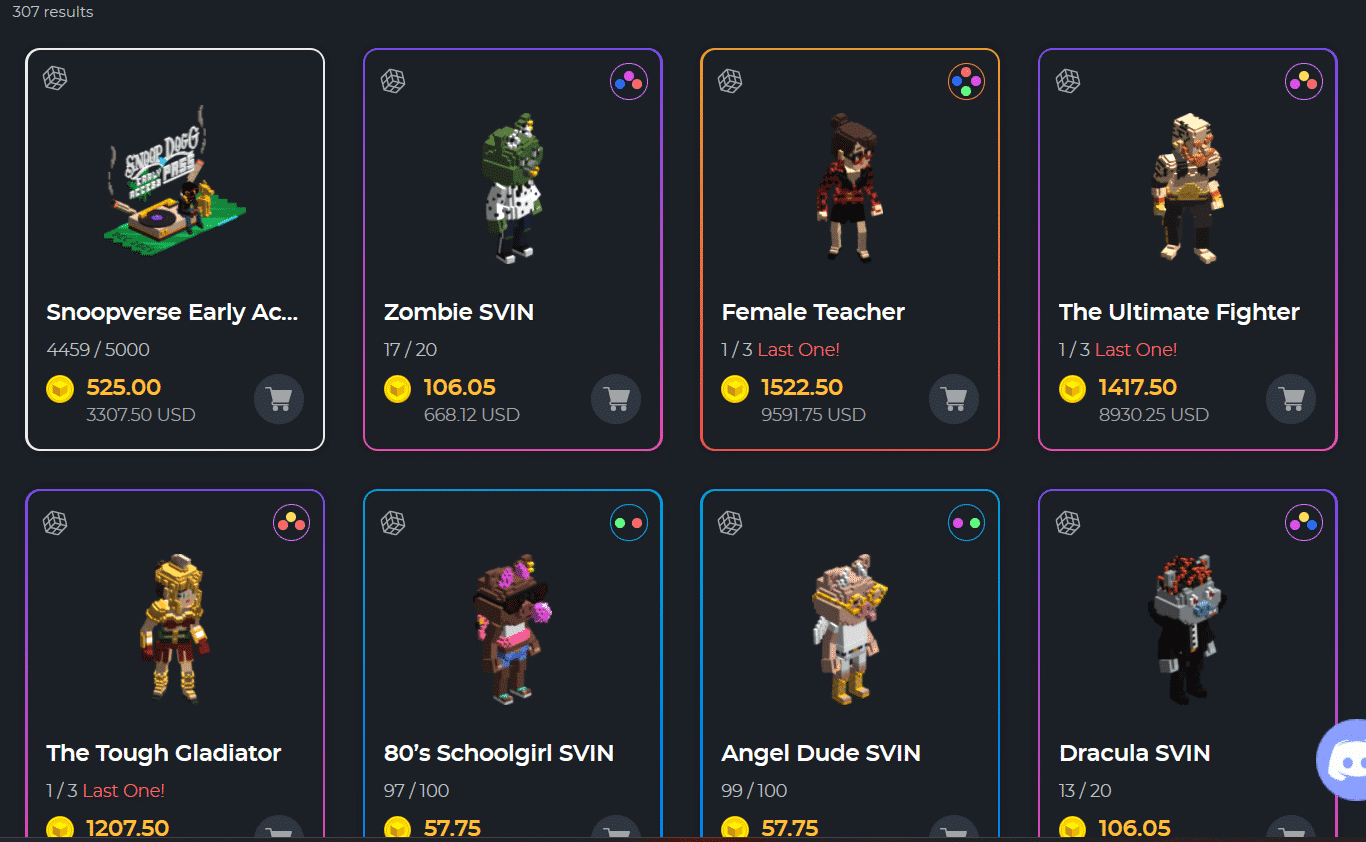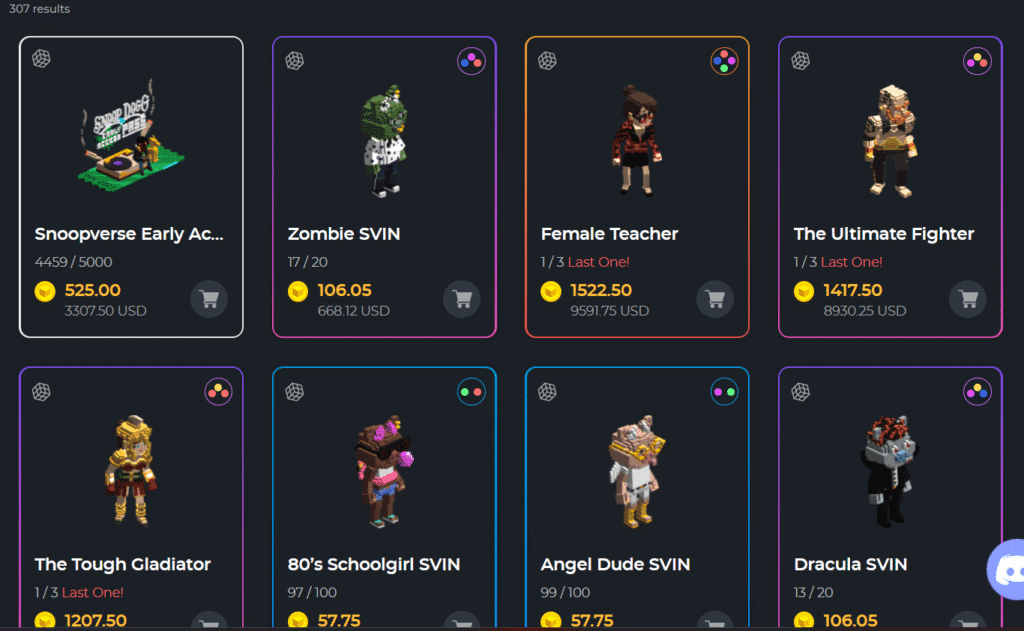 The native token for The Sandbox is known as SAND.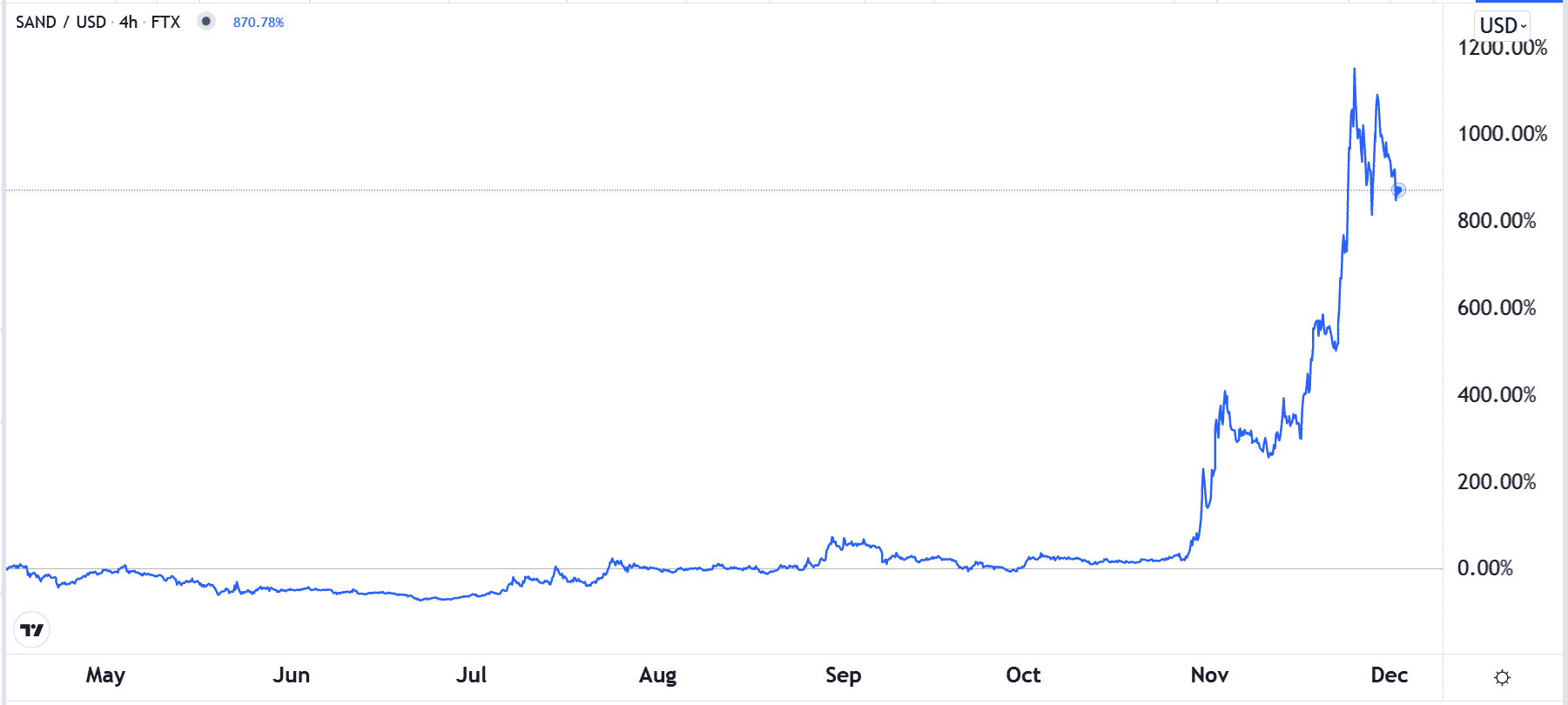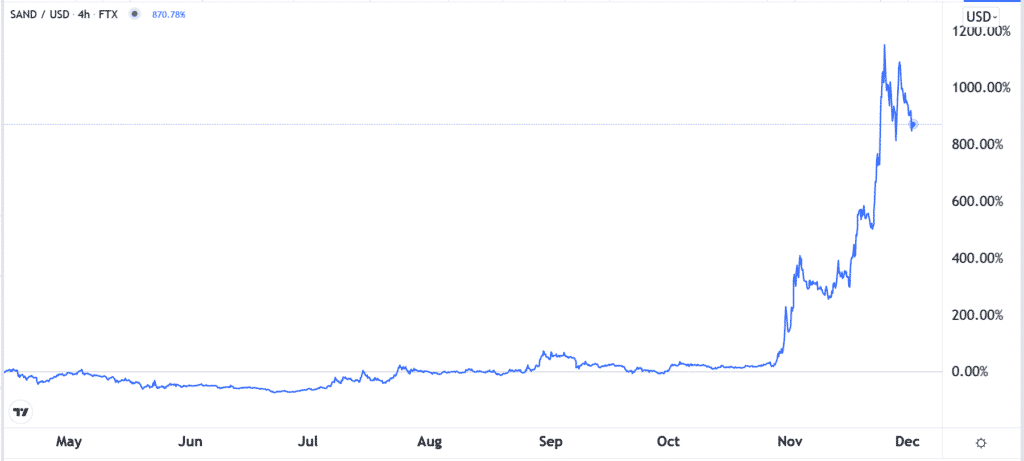 In the past few months, the price of the SAND token has jumped by more than 700%, giving it a market cap of more than $5.6 billion.
Summary
The metaverse industry is growing at a fast rate. In the past few months, platforms like Axie Infinity and Sandbox have moved from zero to becoming some of the biggest companies in the world. In this article, we have looked at platforms built using Ethereum. Other metaverse platforms that we have not looked at are Enjin, UFO Gaming, and Enjin.