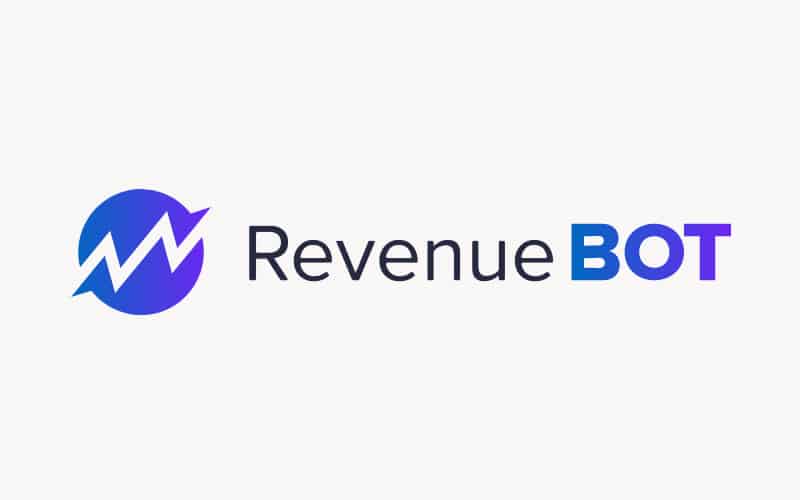 RevenueBot is a crypto trading tool designed to generate high returns on major exchanges. The vendor claims that the service has a few best-performing robot set-ups that are achieving successful results. Bots use automated trading software that enables hands-free and hassle-free trading. In this review, we will analyze whether this bot meets all the crucial criteria that crypto traders look for.
Quick summary
The key features of this platform that make it competitive as per the vendor are:
It uses a smart grid of orders which are based on the Martingale method (for volume) and the price change percentage overlap (order price).
Notifications are sent via SMS, Telegram, the Web, and Email.
TradingView Signals is available and is popular for its accurate data, indicators, and ease of use.
The bot evaluates volatility indicators and signals in each pair to boost revenue.
Filters are used to avoid losses caused by placing orders at inopportune times.
A backtesting feature is present that helps you identify the best bot settings.
Signal subscription, leveraged crypto futures trading, auto-flipping of an algorithm, and many more settings and features are present to choose from.
RevenueBot: pros and cons
| | |
| --- | --- |
| Pros | Cons |
| Fully automated software | Supports only a limited number of exchanges |
| No subscription fee | |
| Preset and custom strategies | |
What is RevenueBot?
It is an automated software that can generate high returns on autopilot. No subscription is required and you need to pay for the service only when you generate a profit. It works by using the high volatility of crypto coins. It can run more than one bot at the same time and trade on multiple pairs on various exchanges effectively.
| | |
| --- | --- |
| Price: | No subscription fees. 20% profit share |
| Withdrawal fees: | No fees |
| Deposit option: | Does not accept deposits |
| Supported countries: | All |
| Supported exchanges: | Binance, Bitfinex, CEX.IO, Bittrex, Kraken, HitBTC, Kucoin, Poloniex, Okex, FTX, EXMO |
| Free trial period: | N/A |
| Multiple currency support: | Yes |
How does it work?
RevenueBot trades using the funds in your exchange account. It uses the exchange API interface for order display based on the selected algorithm and for tracking the execution. The bot uses long and short algorithms for trading.
Pricing and fees
The platform does not charge a subscription fee and there are no commissions charged for the transactions. However, a 20% commission is charged when you make a profit and this amount is not over $50 per month. For small deposits, you need to pay the commission fee based on your profit. For large deposits, you can get a write-off of a maximum of $50 for the first few days of a month and need not pay commission until the month ends.
Privacy and security
As per the website info, the company uses secured networks for user information and all sensitive info is encrypted using SSL technology. It also uses regular malware scanning to check for vulnerabilities.
Reliability
The company RB Media FZC LLC is the developer and promoter of this platform. It is based in the UAE. A location address and an email address are present for contact. A few trading stats are posted on the official site to show the efficacy of the bots but these are not verified stats. Further, the company boasts of 16288 active bots, a total of 43479 users, and 25341 completed profitable cycles in 24 hours.
How to start trading using RevenueBot?
Using the platform is easy and simple. Here are the steps you need to complete:
Visit the official site and register using the signup option on the home page
Select your exchange and cryptocurrency pair
Make an API key on the exchange account and add the key to the API Keys menu feature on the platform
Choose the wallet and deposit you want to make
Select an algorithm and settings template or set personalized templates
Now the bot is ready to start working on your behalf.
Who is RevenueBot suitable for?
With the easy, simple, and efficient design, the platform is best suited for newbies and experienced traders.
RevenueBot support
For support, a knowledge base, an email address, and a location address are present. The website supports English and Russian languages.
RevenueBot community


We found 119 reviews for the company on the Trustpilot site with a rating of 4.7/5. As per the feedback, users find the bot satisfactory and they commend the friendly support team.
RevenueBot review verdict
RevenueBot offers various benefits like full trade statistics, simultaneous exchange trading, safe trading, full automation, flexible settings, and more. For newbies, the simple and automated platform is ideal eliminating the need for prior experience. For professional traders, the advanced strategies, automatic switching of pairs, referral program, marketplace, etc. offer a definite advantage.