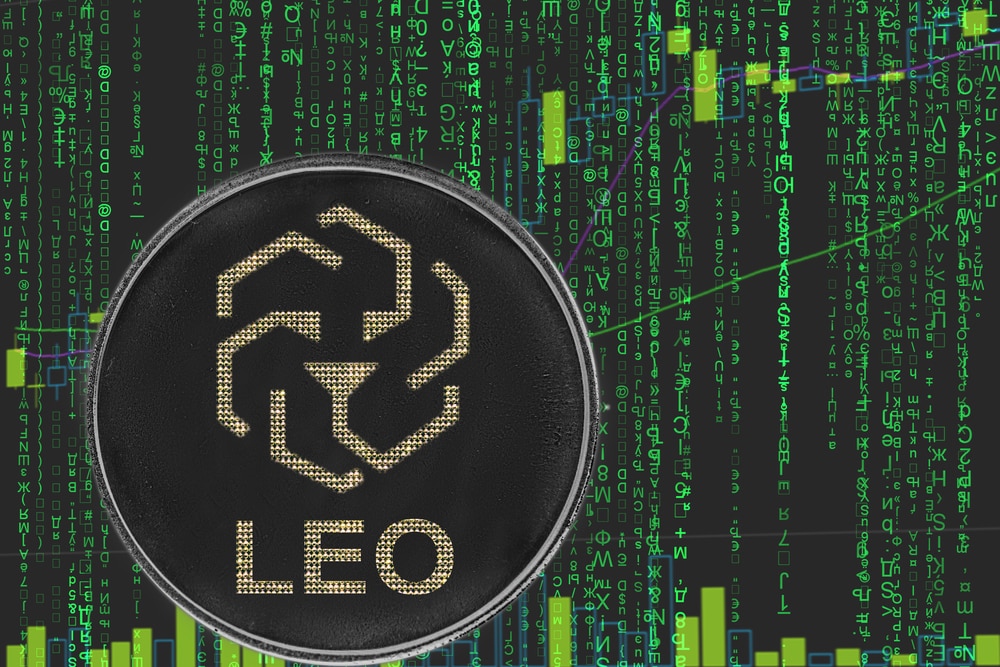 LEO – The Token Empowering Bitfinex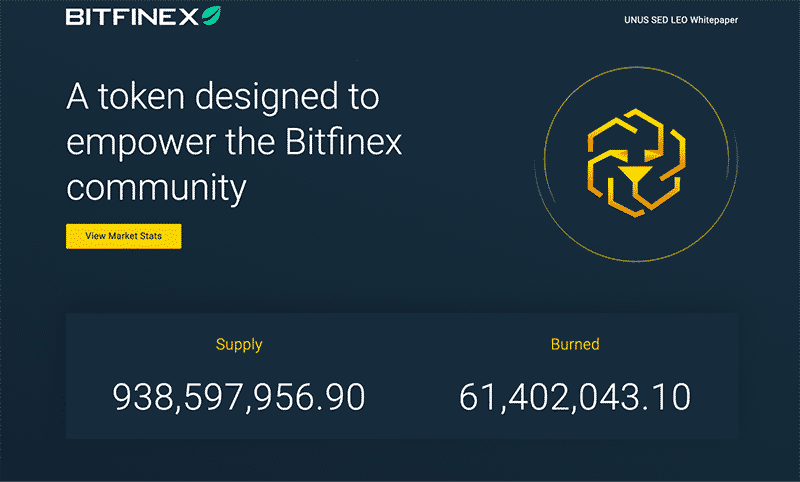 What does a fable from Aesop have to do with cryptocurrencies? Unus Sed Leo is Latin for 'one, but a lion,' and was mentioned in Aesop's tale, ' The Sow and the Lioness.'
Long story short, Unus Sed Leo is the motto for Bitfinex's parent company, iFinex, and emphasizes the essence of quality over quantity. Based in the British Virgin Islands and founded in 2012, Bitfinex is one of the oldest cryptocurrency exchanges.
According to Bitfinex, LEO was 'designed to empower the Bitfinex community.' As with any exchange utility token, holders receive numerous incentives such as reduced trading commissions of up to 25%, up to 5% off in lending fees, and affiliate multipliers for referrals.
Yet, LEO is quite unique from most cryptocurrencies in that it will cease to exist eventually through 'burning.' Interestingly, part of the reason LEO came about was to remedy the publicized $850 million shadow banking seizure of 2018.
LEO was launched in May 2019 with a maximum supply of 1 billion tokens. The token is ranked #46 on CoinMarketCap with a price of $3.78. Let's explore if LEO is worth investing in and 2023-2025 price predictions for this cryptocurrency.
Is UNUS SED LEO a good investment? 
Despite a few controversies over the years, Bitfinex remains the crypto exchange with one of the highest trading volumes globally. The trend of exchange-based utility tokens has been going on for several years with the likes of Binance's BNB and Crypto.com's CRO.
Utility tokens serve two purposes. The first is that they provide numerous loyalty program incentives to customers on an exchange and also increase liquidity or trading activity within it. What's unique about LEO is the burning mechanism that fosters scarcity.
As the supply dwindles over time, the hope is for the market value of each LEO token to increase.
Should I buy LEO today: Crypto technical analysis for LEO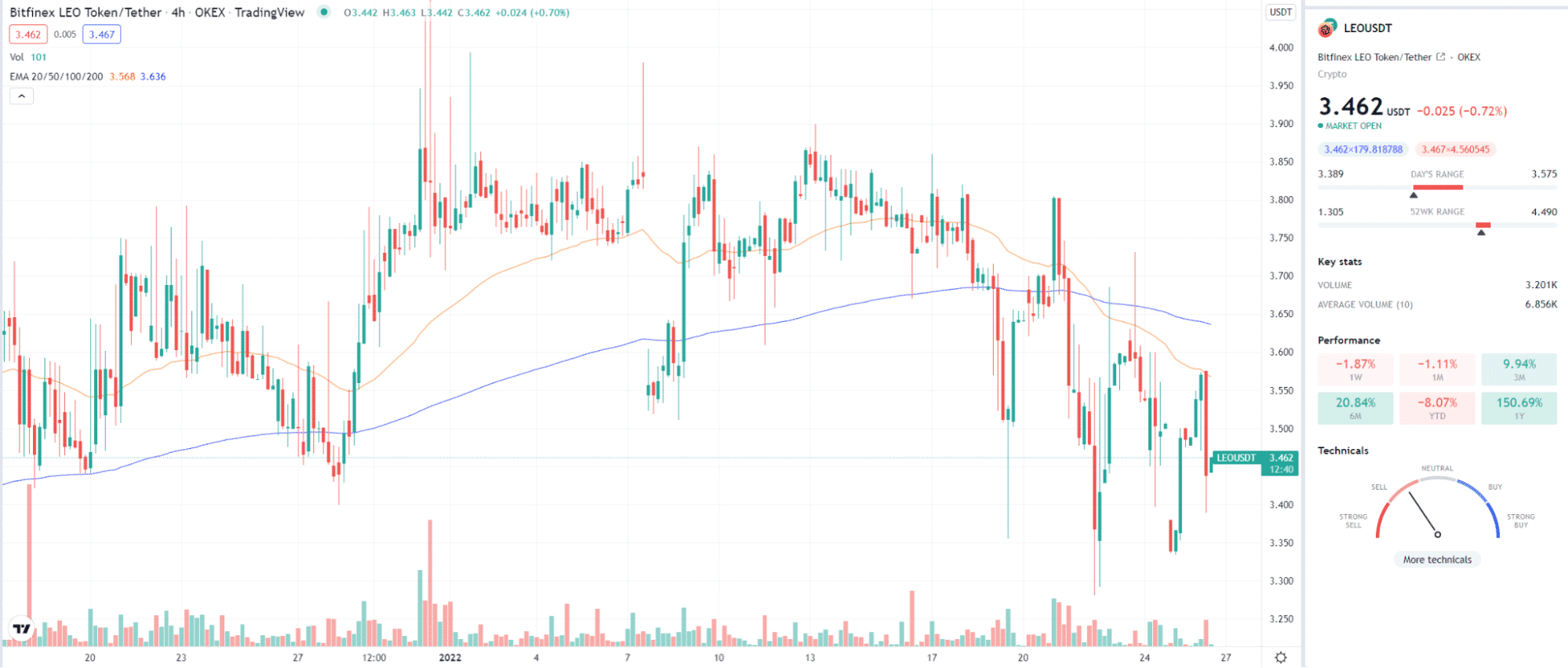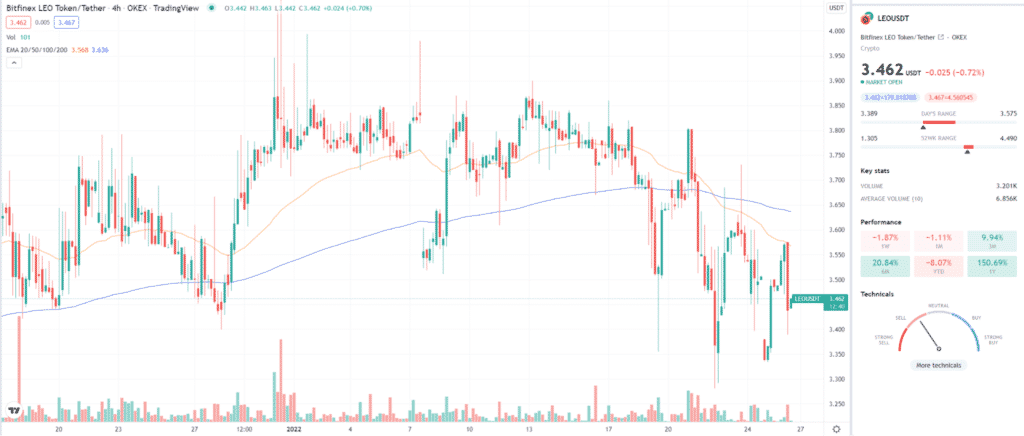 Overall, it's not quite an excellent time to buy LEO. Firstly, the $3.83 area (near all-time high) looks like a key resistance area on higher time frames. Generally, it's not always wise to buy at such a level.
The 50-day (orange) and 200-day (blue) moving averages on the chart signify a simple crossover system. Here, we wait for the 50 to cross above the 200, while the price should be above both moving averages.
Although the first part has occurred, the market is only above 200. Of course, we might either experience a substantial correction or a breakout at this potential resistance level.
However, a smart move would be to wait for the 50-200 cross once the market has markedly dipped, which might take a few weeks or longer to materialize.
LEO coin price to hit $10 in a year?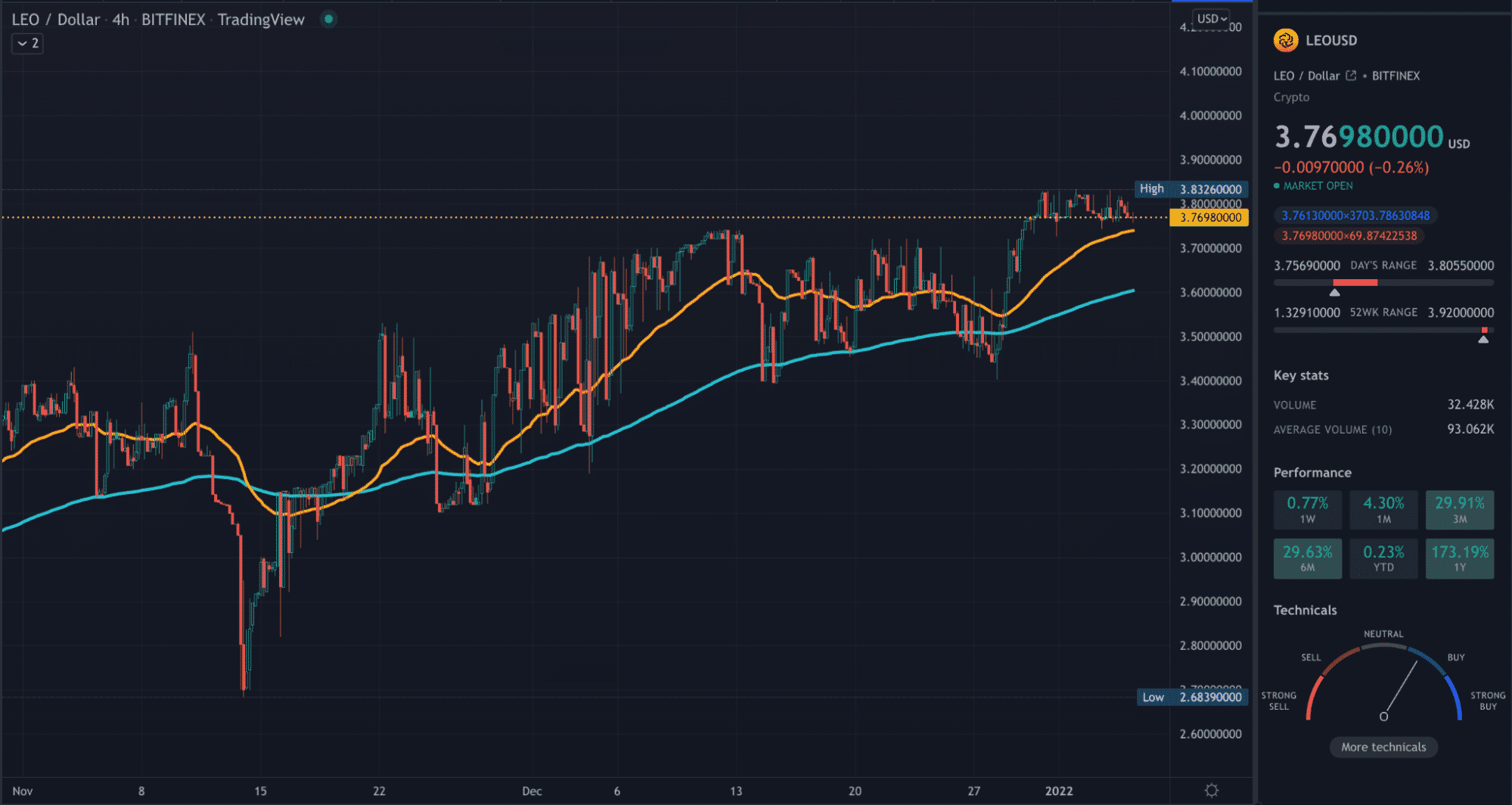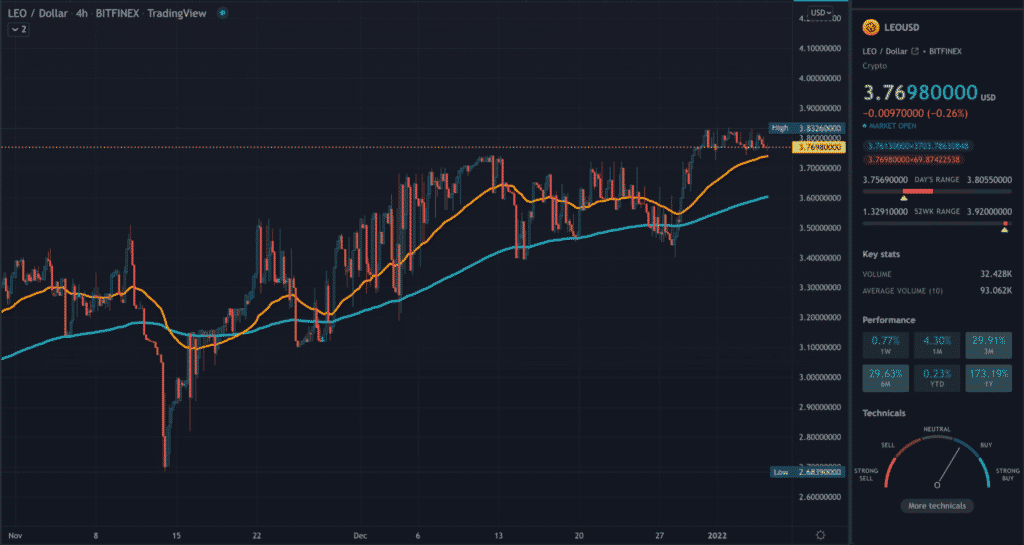 Based on researching three forecasting resources, $10 seems unlikely for LEO in a year. The predictions we've observed start from $5.59 to $9.13. For instance, Wallet Investor estimates prices around the $5.59-$6.39 range.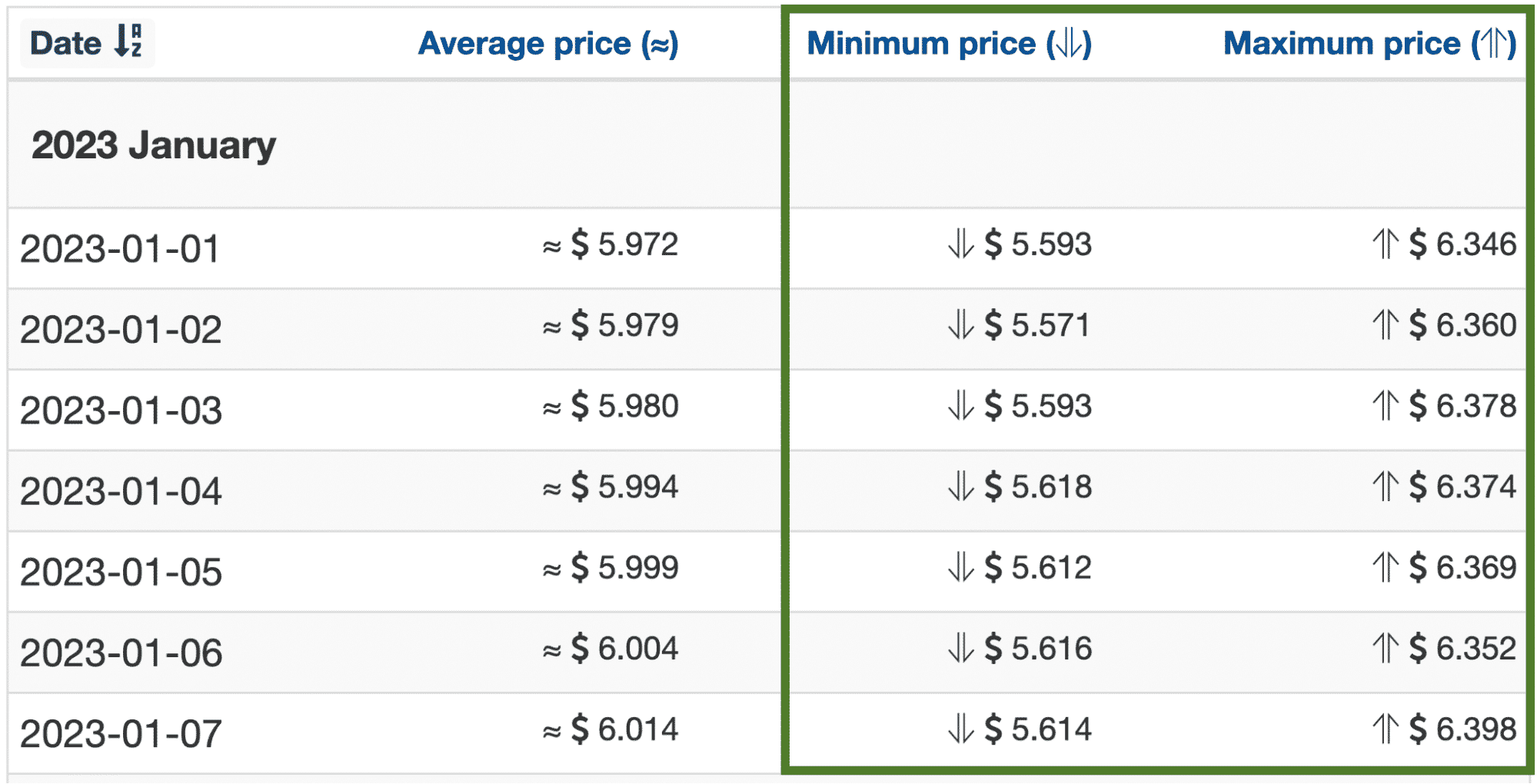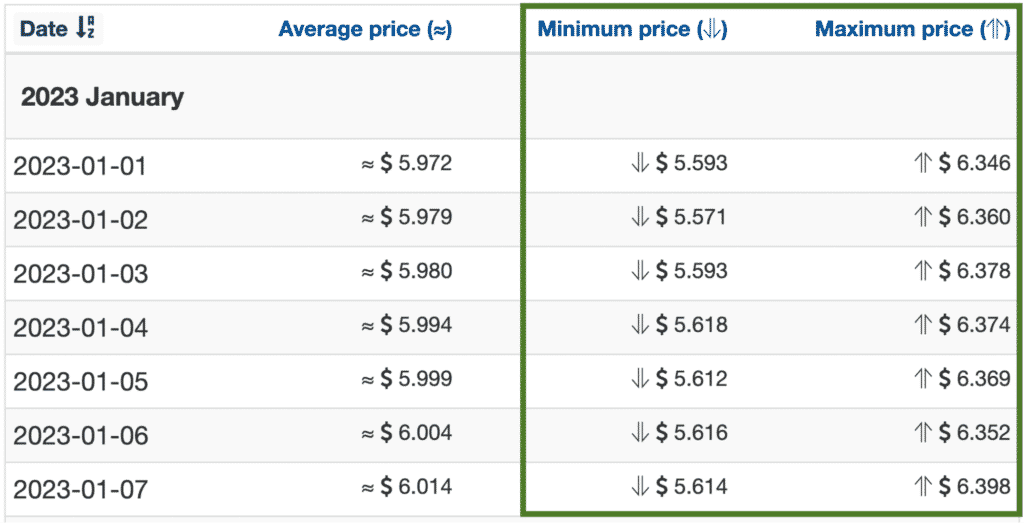 $6.14 is the maximum Digitalcoinprice approximates LEO can go in a year. Lastly, $7.15 is the minimum expected price prediction by PricePrediction.net, which could reach up to $9.13.
What is LEO's price prediction for 2025?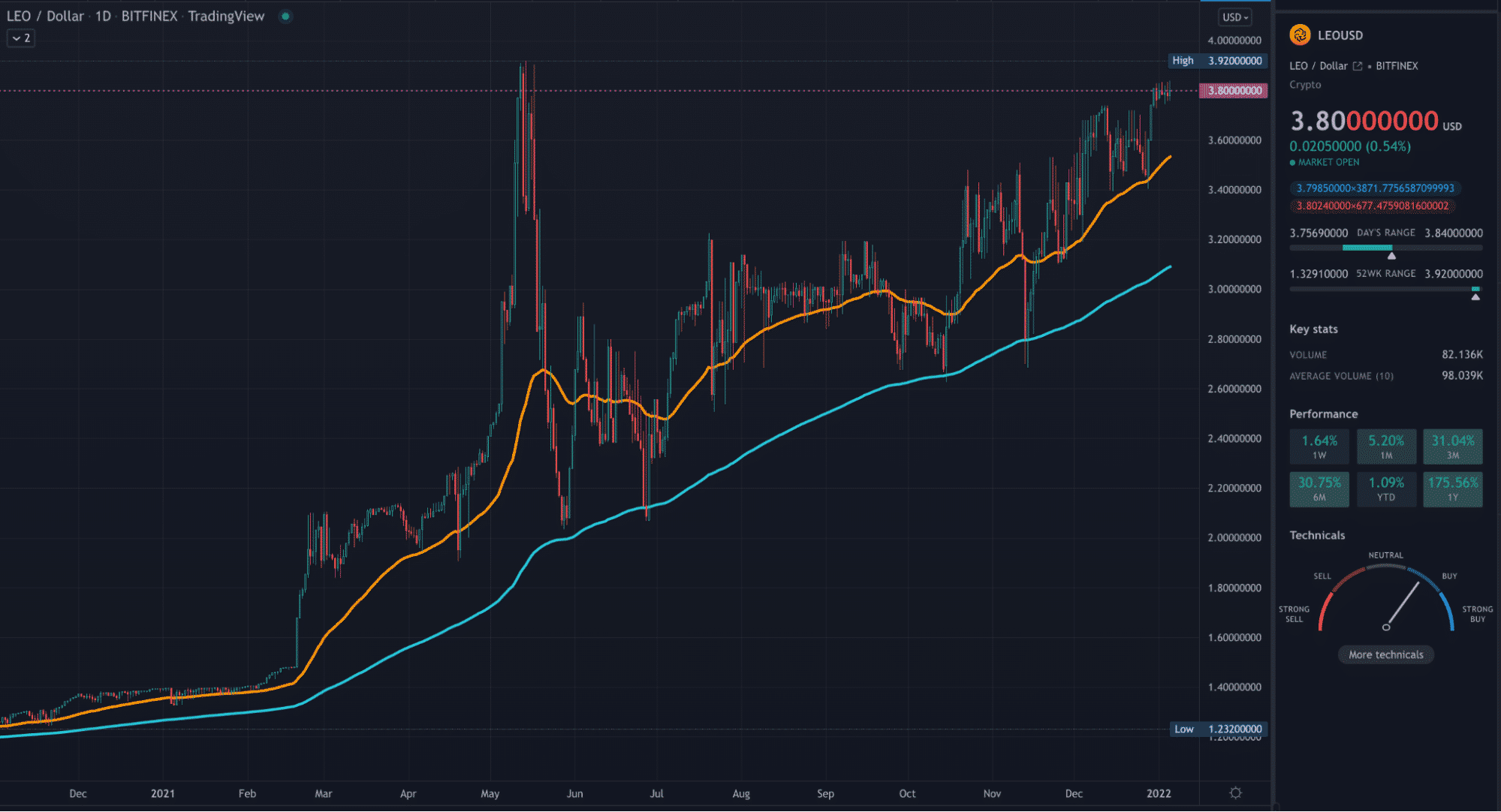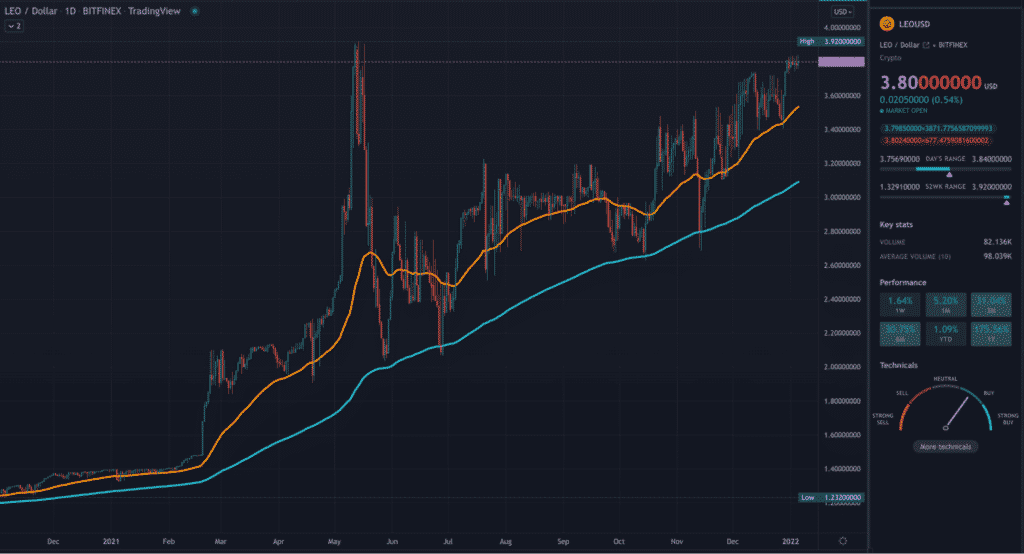 LEO's tokenomics have been geared towards scarcity, an essential element in increasing the value of any cryptocurrency. Yet, no success is ever guaranteed with any coin investment.
Best-case scenario
All three of the prediction sites we looked at in the last section see LEO as being at least twice more valuable. Wallet Investor presents a minimum price of $8.64 for the start of 2025.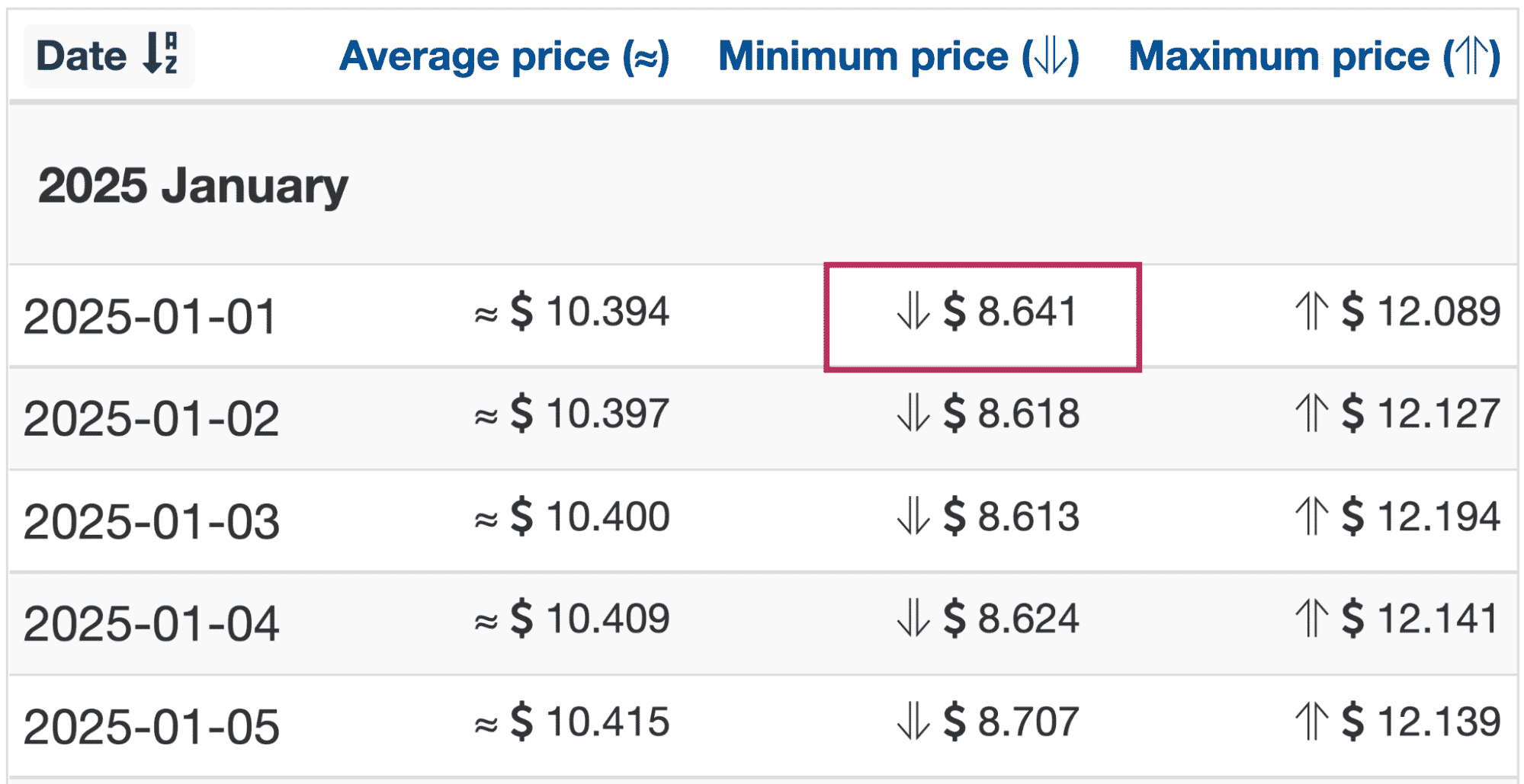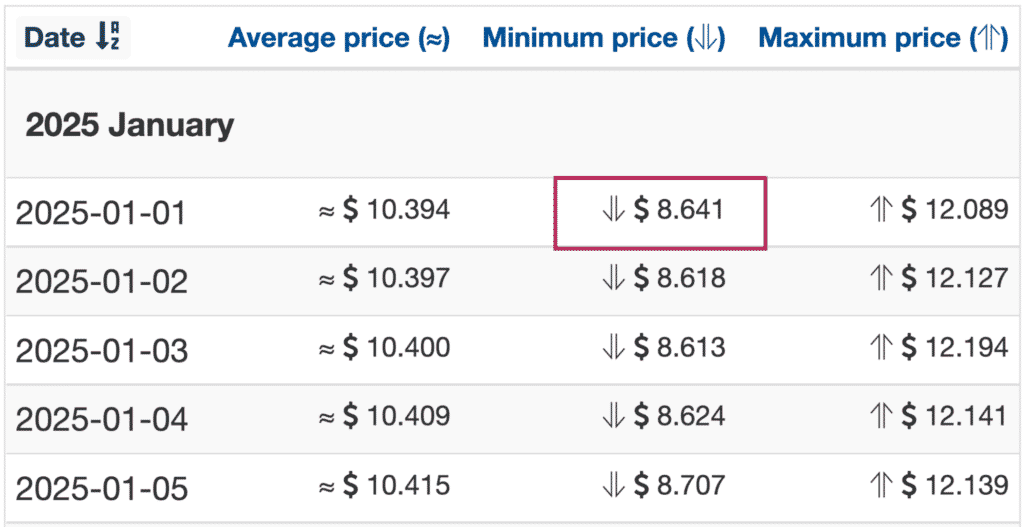 Digitalcoin presents the lowest approximation for LEO of $8.30. PricePrediction is the most bullish of the three, suggesting a minimum price of $15.52. These forecasts are certainly conservative in two years as LEO could probably perform better than expected if the crypto market follows suit.
Worst-case scenario
One potential threat to LEO is if Bitfinex gradually falls out of favor, resulting in a declining client base. A variety of factors like competition can cause this, like Bitfinex experiencing some setbacks bringing negative press.
Moreover, altcoins are generally volatile, and the price can go anywhere fast. Thus, you shouldn't invest excessively here; diversify a bit and only allocate what you can afford to lose.
The best way to buy LEO
It's no surprise Bitfinex is one of the recommended exchanges to buy LEO. According to CoinMarketCap, only a few exchanges exist to purchase this token aside from Bitfinex, Omgfin, Gate.io, BTSE, ProBit Global, and LBank.