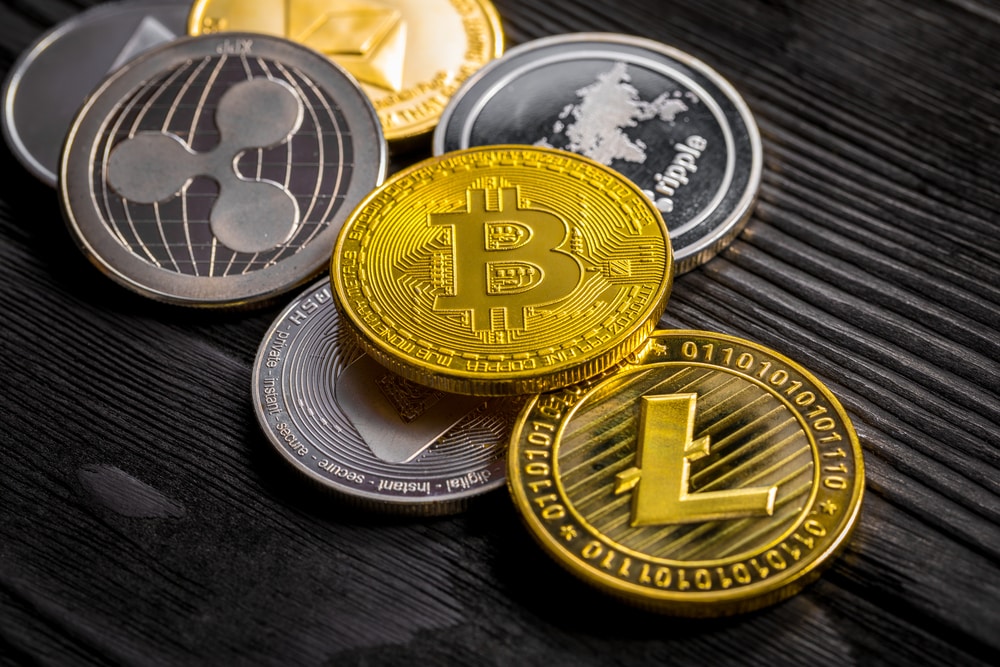 Bitcoin is the oldest cryptocurrency with an unshakeable first-mover advantage. Despite hundreds of existing coins performing the same functions with far superior efficiency (lower fees, faster transaction times, etc.), Bitcoin remains the most traded in the markets.
Well, if it's not about features, then how exactly has Bitcoin maintained this status for so long? It all boils down to something similar to a moat, a business term describing a distinct edge one company has over others that is almost impossible to duplicate.
If you asked any layperson to call the first soda drink coming to mind, it's expected they would name Coca-Cola. Similarly, any other person with very little knowledge of cryptocurrencies will likely have heard of Bitcoin before any other coin.
Therefore, Bitcoin is just way too recognizable at this point. The cryptocurrency almost has a 'cult' of millions of investors and enthusiasts who see the project as 'digital gold' and one of the best store-of-value vehicles in recent history.
These qualities make other competing cryptocurrencies seem less relevant. Thus, only a handful stand a chance of becoming more prominent, and even then, this probably won't happen in the next few years.
Nonetheless, this article will outline the one cryptocurrency with the highest prospects of becoming bigger than Bitcoin.
Factors to consider about crypto market dominance
Logically speaking, any of the coins presently in the top 10 or so for the most traded have the best chance of 'dethroning' Bitcoin in the near future compared to those down the list.
We need to consider several elements in answering this question aside from the ranking. One of the main determining factors is percentage growth.
Percentage growth
For any cryptocurrency to rank higher than BTC, it'd need to be growing at a faster rate. Most research suggests Bitcoin has increased by roughly 200% annually for the last decade.
It's natural to look at popular projects like Cardano, Solana, and Polkadot, which have performed far better in value than Bitcoin recently, and believe they stand the best shot of overtaking Bitcoin.
However, this analogy doesn't consider the longevity of these cryptocurrencies. Many of these projects are less than two years old. Therefore, even though they've produced triple-digit increases, this performance might not be sustainable in the next few years, making it less reliable to consider.
Thus, the potential replacements are even fewer than 10. The next critical factors in this aspect are the price and market cap.
Price and market cap
Of the four coins priced in the five-digit range, one is Bitcoin, while the other two are versions of Bitcoin. The only cryptocurrency left is yearn.finance, and while it's valued at $31.696, its market cap is about 750 times ($1.16 billion) tinier than Bitcoin's ($871 billion).
Several experts have pinpointed coins like Cardano (ADA) to surpass BTC dominance. The coin is only worth $1.29 presently, with a market cap of approximately $43.3 billion (ranked #6), according to CoinMarketCap.
Even if ADA increased by 21 times in value (giving it a higher market cap than BTC), it's unlikely to be worth more than BTC unless Bitcoin dropped in price simultaneously, which would be almost impossible.
When altcoins increase, so does BTC, and vice versa. Ultimately, Bitcoin's movements affect the entire market. So, a coin with a genuine possibility of leaving Bitcoin behind needs to have a market cap at least in the hundreds of billions right now to narrow the gap more quickly.
Based on this analysis, this leaves us with, of course, Ethereum.
Why ETH has the most realistic chance of overtaking Bitcoin soon
Ethereum ticks quite a number of boxes. Firstly, it's priced in the thousands of dollars. Secondly, it presently has a market cap of about $434 billion, almost half of Bitcoin's.
Lastly, percentage-wise, Ethereum has been growing quicker than Bitcoin over the last six years. According to CoinGecko, Ethereum's annualized return has been 663%, more than three times higher than Bitcoin's rate.
While Bitcoin is more dominant, Ethereum's ledger has been responsible for much of the activity in the markets. Therefore, aside from the greater percentage gain, Ethereum has enjoyed substantial adoption surpassing its closest competitor.
Ethereum is a highly influential second-generation blockchain being used in a number of sub-sectors in cryptocurrencies, such as decentralized finance (NFTs, lending, yield farming, exchanges, etc.) and smart contracts.
For some time, the market has been using the blockchain for complex operations other than facilitating payments between users. In this regard, Bitcoin has been static, although by design.
However, any other new trend which might emerge will probably need Ethereum somewhere.
So, when could Ethereum be the #1 coin? Most analysts agree this could happen between 2022-2023. With the to-be-launched Ethereum 2.0, Ethereum seems to have a promising future.
Other 'contenders'
Other projects that could rank higher in prominence than Bitcoin over time (although implausible in the next few years) are:
Cardano (ADA)
Cardano is one of several projects in the 'Ethereum killer' camp and has been for some time. We'd previously spoken of ADA and how, based primarily on its price, it has the lowest odds of being numero uno.
Yet, what separates Cardano from many other coins is having a limited supply like Bitcoin, which could make it more valuable over time with increasing demand.
However, one gripe among enthusiasts about Cardano is that the project hasn't been fully developed. Therefore, it hasn't yet truly delivered on the functionalities outlined in the roadmap.
Solana (SOL)
Solana is another so-called 'Ethereum killer.' Unlike Cardano, Solana is already a fully-fledged product with demonstrable use cases and substantial adoption. According to CoinMarketCap, SOL is worth $171, is ranked #5 with an estimated market cap of $53.1 billion (about 16 times lower than Bitcoin).
Like many other cryptocurrencies, it faces the challenge of having to be many magnitudes more valuable than Bitcoin to overtake it.
Final word
The interesting question of which cryptocurrency will overtake Bitcoin has several layers. Here's what we believe could happen in the future.
If we're speaking strictly of greater market cap dominance than Bitcoin, then Ethereum is the cryptocurrency most favorably positioned in this regard. However, it doesn't mean it will be the coin used by the average Joe for payment.
Here, it could be something like ADA, SOL, LTC, or even a more radical concept like a 'digital dollar' and other central bank-issued cryptocurrencies. Bitcoin might still exist and maintain its status as a store of value but be far less prevalent.
Ultimately, we are all just speculating as only time will tell what's going to materialize in the coming years.