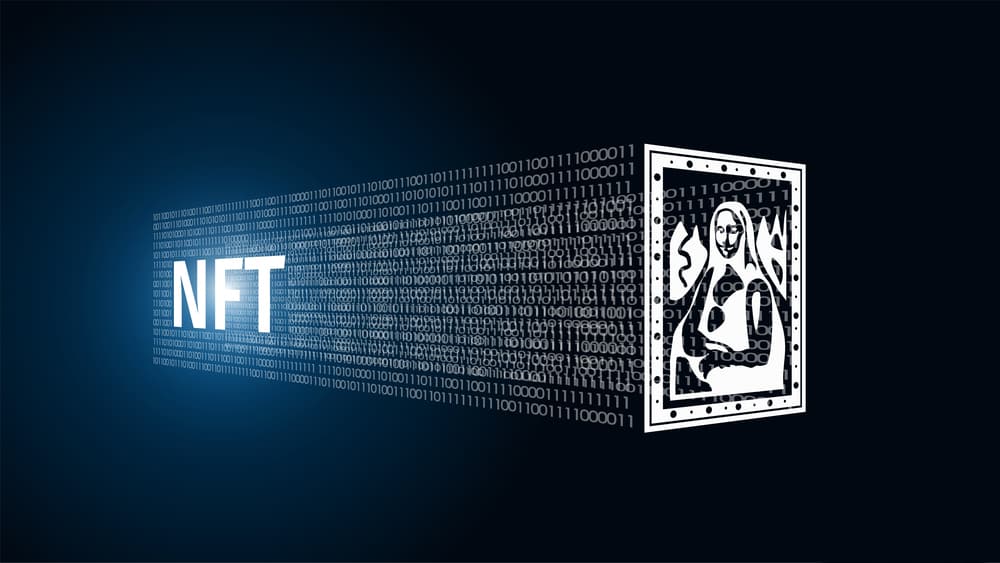 NFT stands for non-fungible token. Non-fungible simply means that it is one-of-a-kind and cannot be duplicated. NFTs are one-of-a-kind tokens that have additional data stored in them. The key element is the additional information, which allows them to be represented as art, music, video (and so on), in the form of JPGs, MP3s, movies, GIFs, and other formats. This implies that artists may convert their work into digital art, which can incorporate additional components like music or moving images such as GIFs, and then sell it as an NFT.
Where can you sell your NFT?
SuperRare
Artists can tag their work in SuperRare with tags like 3D, animation, painting, abstract, illustration, surrealism, and so on. Existing creators earn 85% of the proceeds from each item sold, plus a 10% royalty income if a collector resells their work. In the meanwhile, the buyer pays a 3% transaction charge to SuperRare at the time of purchase.
Opensea
OpenSea is now the largest NFT marketplace in the market. Art, virtual world materials, trading cards, domain domains, collectibles, sports, and utility tokens are among the items available on the website. The platform indexes art from other NFT markets, resulting in a large collection of art listings, with over one million at the time of writing. All things are priced in ETH, with some being offered for a set price and others being sold through an auction.
Rariable
Every item on Rariable is priced in ETH and accessible as a 'Buy Now' or auction. Top Rarible sellers make up to £100,000 each week and a 10% royalty if a customer resells their art for a higher price. Rarible has an OpenSea connection, which allows artists to see and manage assets created on Rarible using OpenSea.
Steps you can use to sell your NFT
Step 1: Buy some crypto
The first thing to keep in mind is that all of the above-mentioned NFT auction sites will need payment in advance to 'mint' your NFT, converting your artwork into a non-fungible token that you can subsequently sell. They prefer to pay in cryptocurrencies in general. The majority of sites collect fees in Ether, which is where NFTs initially began. There are several solutions for this, for example, using MetaMask, which is available as a browser extension and as a mobile app.
Step 2: Connect your wallet to an NFT platform
The majority of digital wallets operate in a similar manner. You'll need to link it to the NFT platform that you'll use to establish your NFT, whatever one you choose. We'll use Rarible as an example, but there are many more NFT platforms to pick from, and the procedure will be identical.
Go to Rarible.com and create a profile. A button labeled 'Connect wallet' will be seen in the right-hand corner of the screen. Click there, and you'll be prompted for your wallet provider, for example, MetaMask, on the following screen. You'll be given the opportunity to connect your wallet to Rarible via a popup. Accept the terms of service, then 'Connect.'
Step 3: Upload your file
So now that you have an ETH wallet linked to your work, you're ready to construct an NFT of your work. Click the blue 'Create' button in the top right corner of the Rarible site. After that, you'll be offered the choice of creating a single, one-of-a-kind piece or selling the same thing several times. In this case, we'll go with 'Single.' Now, you must submit the digital file that will be converted to an NFT. PNG, GIF, WEBP, MP4, and MP3 files up to 30MB in size are accepted by Rarible.
Step 4: Set up an auction
You'll need to decide how to sell your NFT artwork in the following section of the form. There are three possibilities. 'Fixed price' lets you select a price and sell your NFT right away. People can make bids until you accept one if you use the 'Unlimited Auction' option. Finally, a 'timed auction' is an auction that takes place over a specific period of time. As an example, we'll go with that choice.
This brings us to the most difficult part: deciding on a minimal price. If you sell your NFT too cheaply, the huge costs will eat up all of your earnings, leaving you out of cash. We'll set the price at 1 ETH (currently 3777.128 USD) and offer individuals seven days to submit bids.
After that, you'll be given a choice to 'Unlock once purchased.' This allows you to deliver a full, high-resolution version of your art and/or supplementary content to your final customer via a secret web page or download link. The option below that, labeled 'Choose Collection,' is the most perplexing. You can use the default settings on the site.
Step 5: Tell us about your art
You may now give your listing a title and a description. Take some time to consider this if you want your NFT to sell as quickly as possible. After that, you'll be asked to consider what proportion of royalties you want to claim on any future sales of your artwork.
Again, this is a balancing act: a greater percentage will net you more money per sale in the long run, but it will also discourage people from reselling your art in the first place since they will be less likely to benefit. Finally, there's an optional box where you may put the characteristics of your file. You're virtually done now that you've finished that.
Step 6: Pay the charges
When you click 'Create Item,' you'll be prompted to link your wallet to pay the listing cost. Here's a final word of caution before you do so. The listing fee may appear to be insignificant. But this is only the beginning. Before you can move any further, you must agree to pay an additional cost to produce your NFT. If someone buys your NFT, you'll have to pay a commission on the sale as well as a transaction fee for the money to be sent from the buyer's wallet to yours.
Conclusion
NFT is the newest sensation, and it appears like everyone is selling or purchasing it. The Ethereum network is the most popular among the blockchain networks that allow you to deal with NFTs. NFTs may be sold on a variety of platforms, including Rarible, as mentioned. Although the processes required in selling NFTs are not difficult, it is important to avoid losing money in the process because there are pre-existing charges.