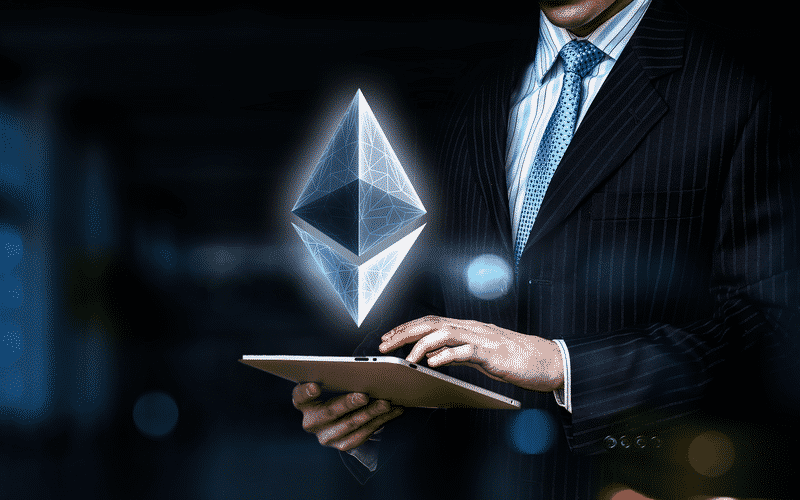 Ethereum killers are rival blockchains that attempt to outperform Ethereum in some way. What is their claim to fame? First, each of these networks provides a framework for the development and deployment of decentralized applications. Secondly, they use smart contracts similar to those found on the Ethereum blockchain.
To say you're an Ethereum killer implies you're capable of providing something superior to what Ethereum currently offers. In recent years, the Ethereum blockchain has displayed certain scalability concerns.
Ethereum 2.0, a proof-of-stake (PoS) blockchain, is currently in development after the London hard fork, which introduced key changes such as the Ethereum Improvement Proposal 1559 (EIP-1559). The impact of the hard fork is still hotly debated among cryptocurrency enthusiasts.
Below is a look at Ethereum's main competitors.
Polkadot
The goal of this blockchain is to solve the scalability issues once and for all. This means that the blockchain can efficiently handle transactions on multichain. There are many different chains in the Polkadot network, and they are all connected to each other in a sharded manner. Because of blockchain congestion, older networks like Bitcoin are experiencing problems.
While Polkadot is still in its infancy, it already offers more economic scalability by allowing a single group of validators to secure several blockchains at once. When validating transactions, the network operates in parallel chains, known as parachains.
Solana
Solana (SOL) is generating buzz since it has the potential to process 65,000 transactions per second, compared to the seven transactions per second that the Bitcoin blockchain can manage.
When you use SOL, transactions are settled instantly and in a fraction of a second. Solana has found a way to do this using a cryptographic time stamping mechanism that can currently handle 65 000 transactions per second, which is incredible.
Currently, the fee per transaction on this platform ranges between $0.00025 and $0.0001. This is in comparison to the about 3% fee charged by Visa, the $5 fee charged by Bitcoin, and the $10-$65 fee charged by Ethereum, depending on network traffic.
When Ethereum 2.0 becomes live, it will have a significant impact on transaction speed and prices, with the ultimate goal of reaching 100 000 transactions per second. However, we're still a long way off.
Cardano
Charles Hoskinson, a co-founder of Ethereum, launched Cardano as a competitor to his earlier project. Due to its research-intensive design, it undergoes rigorous testing and peer review before going into any stage of development.
That's great in theory, but it also means that Cardano may be dragging its feet and is only now beginning to roll out its smart contract functionality. However, it will take a long time for Cardano to catch and overtake Ethereum. This third-generation cryptocurrency is more scalable and ecologically friendly, and because it is being developed in a gradual and steady manner, the ultimate result will almost certainly be far more durable.
Binance Smart Chain
Some may be surprised to see Binance on this list, given its prominence as a cryptocurrency exchange. However, it's the Binance Smart Chain that sets BNB apart. It has a programmable blockchain, just like Ethereum. Project developers may now use the Binance trading platform to reach out to potential investors, which sets it apart from the competition. These two elements work well together.
While authorities throughout the world have clamped down on some of Binance's riskier products, it should be remembered that the company has recently faced numerous regulatory problems.
The more centralized mechanism of Binance has also been criticized. Decentralization has some appeal since it eliminates the need for middlemen like blockchains. It's more like centralized decentralization when Binance places itself in the middle.
What do the statistics show?
On-chain statistics show that despite great advances in these "Ethereum killer" networks' native tokens, Ethereum's usage and volumes still eclipse the rest of the market for NFTs and smart contracts.
The market capitalization of Ethereum already exceeds $450 billion, making it much more valuable than the rest of the altcoins and "Ethereum killer" market. Cardano has a market valuation of $71 billion, while Solana has a market cap of $47 billion, BSC $77 billion, and Polkadot $39 billion. The combined market capitalization of the so-called "Ethereum killers" is still just about 52% of Ethereum's worth.
In addition, the total volume locked (TVL) in Ethereum-based DeFi protocols is $118 billion, according to DappRadar statistics. The second most utilized blockchain network is BSC, with a TVL of $23.9 billion, or approximately 20% of Ethereum's.
Adoption is a major issue for all of these coins. Making groundbreaking new technology is one thing; getting people to use it is quite another. Since over 80% of decentralized applications (dApps) are created on Ethereum's network, any Ethereum competitor will have a long way to go before being able to compete with Ethereum.
Ethereum could be dethroned by one of the coins on the above list, but it's more probable that multiple different programmable blockchains will emerge. In fact, the majority of the projects listed here state that they intend to work in tandem with Ethereum rather than replace it.
In summary
The term "Ethereum Killer," when examined closely, is more of a perception than fact. While the competing blockchains are impressive, Ethereum is head and shoulders above the rest. At this point in time, Ethereum's dominance over the other cryptocurrencies looks just as solid as that of Bitcoin.
Ethereum had a market cap of $450 billion at the time of publication and was still rising. This amount is greater than the combined value of all the Ethereum killers. Ethereum also has an overwhelming lead, thanks to DeFi.